The China-Shanghai Cooperation Organization (SCO) Forum on the Digital Economy Industry and the Smart China Expo 2021 commenced in Chongqing on August 23, 2021.
Wan Gang, Vice Chairman of the National Committee of the Chinese People's Political Consultative Conference (CPPCC) and President of the China Association for Science and Technology, attended. Nikolai Snopkov, First Deputy Prime Minister of the Republic of Belarus, Vladimir Norov, SCO Secretary-General, Sharif Rahimzoda, Minister of Economic Development and Trade of the Republic of Tajikistan, and Josephine Teo, Minister for Communications and Information and Second Minister for Home Affairs of the Republic of Singapore, delivered speeches via video links.
Xiao Yaqing, Minister of Industry and Information Technology of the People's Republic of China, and Li Xiaohong, President of the Chinese Academy of Engineering (CAE), gave remarks in person. Chongqing Mayor Tang Liangzhi presided over the ceremony.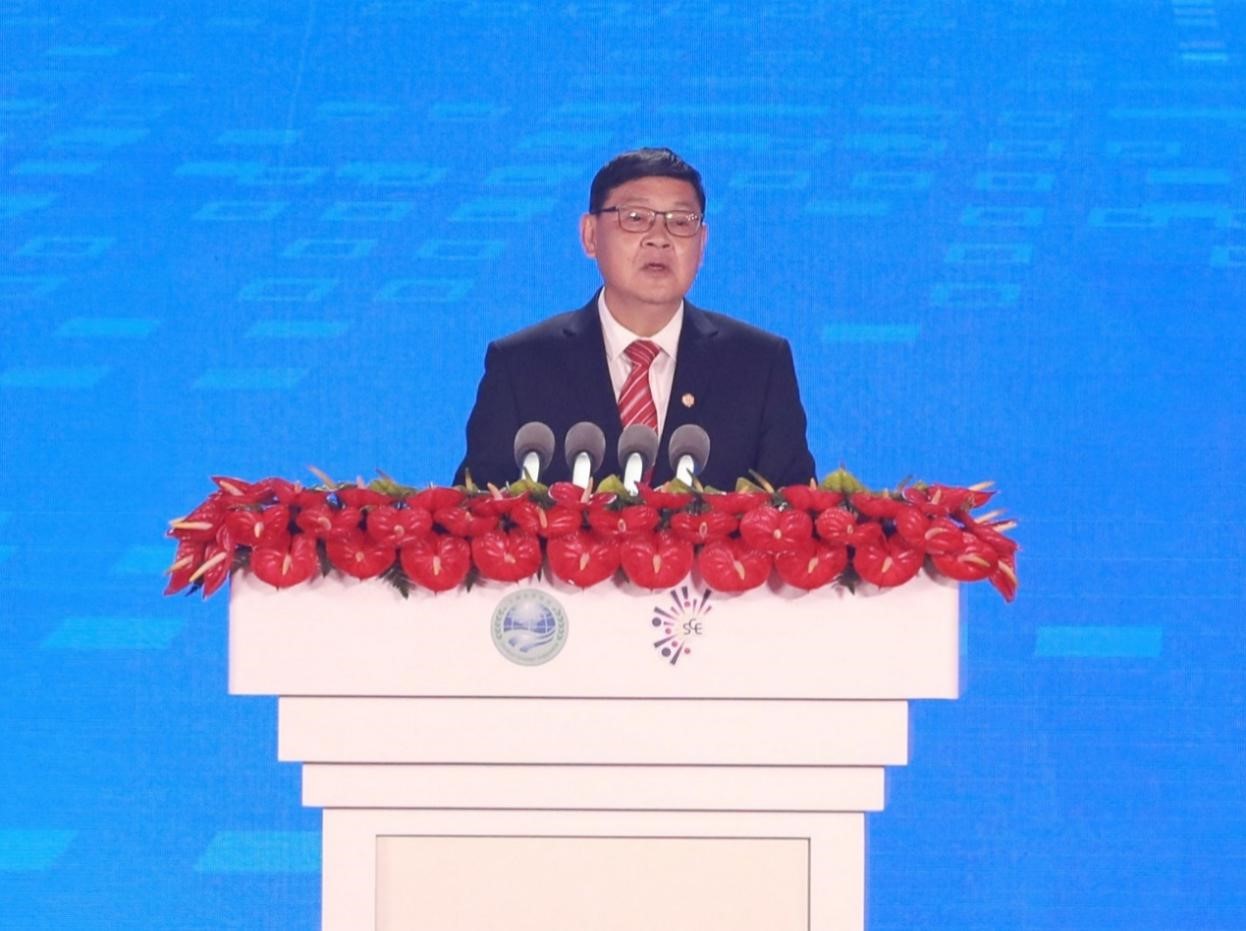 As the representative of the co-organiser of the Smart China Expo 2021, Li said that the Expo has advanced digital innovation in traditional industries and has become an important platform showcasing global developments in smart industry. The CAE will continue to support the Expo and assist Chongqing's S&T innovation in economic and social development.
Chen Min'er, Xiao Yaqing, Li Xiaohong, Tang Liangzhi and other guests toured the exhibition in the afternoon of August 22. The Forum and the Expo were held in person and via video links from August 23 to 25. The Expo, themed Smart Technology: Empowering Economy, Enriching Life, had more than 610 businesses join the exhibition. Parallel forums and contests were held, while more than 70 online presentations were given. CAE members Wu Manqing and Ni Guangnan gave keynote speeches at the forum, while CAE members Wu Hequan, Li Lanjuan and Li Yanrong participated in relevant activities.