On May 30, 2022, the awards list of the 14th Guanghua Engineering Science and Technology (EST) Award were announced. Prof. ZHU Gaofeng, Vice Chairperson of the Advisory Board of the International Centre for Engineering Education (ICEE), Academician of the Chinese Academy of Engineering (CAE) and former Vice President of CAE, won the Guanghua Engineering Science and Technology Achievement Award.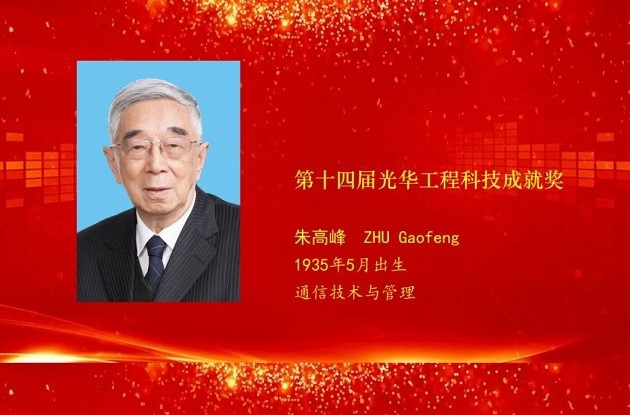 Prof. ZHU Gaofeng
Prof. ZHU Gaofeng is an expert on communication technology and management. He was one of the first academicians of the CAE and a former Vice Minister of the Ministry of Posts and Telecommunications. Prof. Zhu has always been concerned about developing engineering education and training engineering and technology talents. As Vice Chairperson of the ICEE Advisory Board, he led many strategic research and consulting projects. In June 2017, CAE set up the international cooperation project "Engineering for Sustainable Development." The project team was led by Prof. Zhu, and ICEE was responsible for conducting the specific research work. As a result, ICEE and UNESCO jointly published the second Engineering Report as the research outcome. This project was not only a successful case of international cooperative research but also a significant academic achievement jointly completed by CAE and UNESCO.
The Guanghua Engineering Science and Technology Award is known as "the highest honor in China's engineering field". This award recognizes Chinese Engineering Science and Technology experts who have made significant contributions and outstanding achievements in engineering science and technology and engineering management in every two years. In addition, 39 experts, including Prof. WANG Yuming, Professor of Department of Mechanical Engineering, Tsinghua University, won the Guanghua Engineering Science and Technology Award respectively.
(Edited by LI Chao, Reviewed by XU Lihui)