On 22 April 2022, the 2022 Spring Meeting of the Governing Board of Aalborg University UCPBL Centre was held online. The meeting was attended by governing board directors from Denmark, Colombia, Australia, China, France and South Africa. Prof. WU Qidi, Director of International Centre for Engineering Education, and Associate Research Professor XIE Zheping attended the meeting.
The board meeting was chaired by Dean of the Technical Faculty of IT and Design (TECH) at Aalborg University. Prof. Anette Kolmos, Director of Aalborg Centre for Problem Based Learning in Engineering Science and Sustainability under the auspices of UNESCO (UCPBL), reported on the work and financial statements of the Centre in 2021, and Dr. DU Xiangyun reported on the planned work and research plan in 2022. Ms. Peggy Oti-Boateng,Director of Science, Policy and Capacity building at UNESCO Natural Science Section, attended to present new developments of the Spring Session of UNESCO's Executive Board.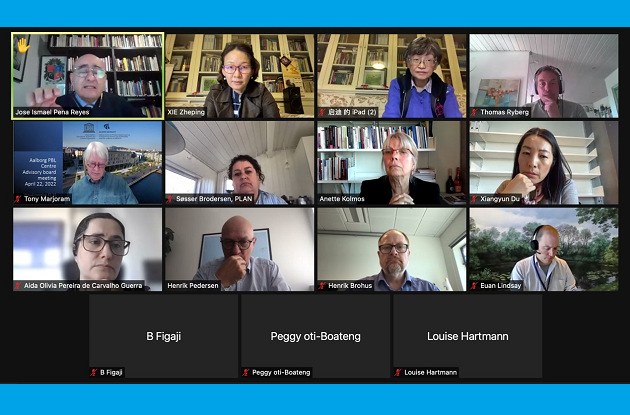 UCPBL Center Board Spring meeting 2022
The board members discussed and adopted the work report for 2021 and the work plan for 2022, expressed strong support for UCPBL's commitment to international cooperation in the face of COVID-19, and unanimously agreed to the recommendation of UCPBL to hold this year's autumn Board meeting in October 2022.
(Edited by XIE Zheping;Reviewed by XU Lihui, WANG Sunyu)