On September 18, 2022, the BRICS Youth Energy Summit & International Energy Youth Conference was held in Beijing. The Summit was sponsored by the National Energy Administration and co-sponsored by China University of Petroleum (Beijing), the People's Government of Changping District, Beijing and the Worldwide Energy University Network (WEUN). More than 20 delegates from the following organizations and institutions--National Energy Administration, Ministry of Education of the People's Republic of China, China Scholarship Council (CSC), China Renewable Energy Engineering Institute (CREEI), Embassy of the United Arab Emirates, Embassy of the Republic of South Africa in China, Ministry of Energy of Russian Federation and the Ministry of Energy and Mineral Resources of Brazil attended the summit online or offline. Prof. WANG Sunyu, Deputy Executive Director and Secretary General of the International Centre for Engineering Education under the auspices of UNESCO (ICEE), and Dr. QIAO Weifeng, Assistant Secretary General of ICEE, also attended the summit.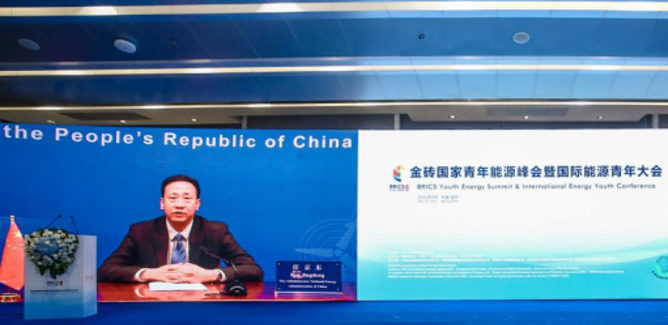 REN Jingdong delivers a speech online
REN Jingdong, Deputy Director of the National Energy Administration, delivered a speech online. He said the summit was an important platform for BRICS youth to share insights, convey the innovative spirit and explore a green future. He encouraged contemporary youth to become pioneers of green development concepts, practitioners of green lifestyles and facilitators of green and low-carbon development, thus doing their part in building a community with a shared future for humankind.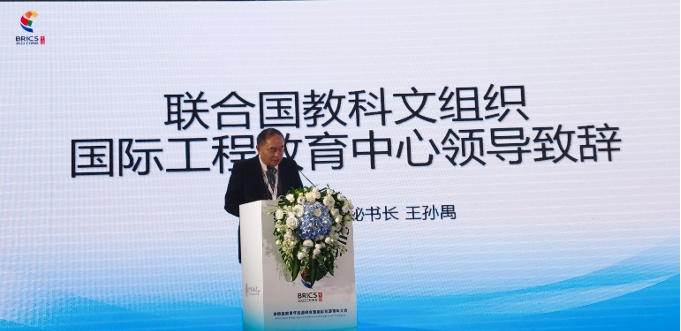 Prof. WANG Sunyu delivers a speech
Prof. WANG Sunyu introduced the background of ICEE, as well as its work and achievements since its establishment. He said that the new generation of youth in BRICS countries, especially in the energy field, has become a vital new force to address climate change and promote the green and low-carbon transition of global energy. It is hoped that more young people, especially girls, will engage in engineering education and become engineers. Prof. WANG expressed his support for China University of Petroleum in applying for a UNESCO Chair and boosting green transition and youth exchanges.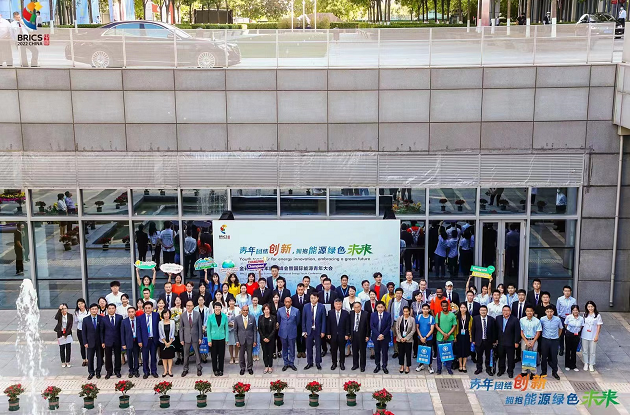 Group Photo
Themed by "Youth Together for Energy Innovation, Embracing A Green Future", as a parallel session of the 2022 Global Energy Transition Forum, the summit consists of the opening ceremony, the introduction to BRICS Energy Report 2022, the awards ceremony of the Competition on Energy and Climate Change, the Future Energy Green Leaders Dialogue and the BRICS youth speeches, which attracted more than 26,000 attendees online or onsite.
(Edited by LI Chao; Reviewed by QIAO Weifeng and XU Lihui)