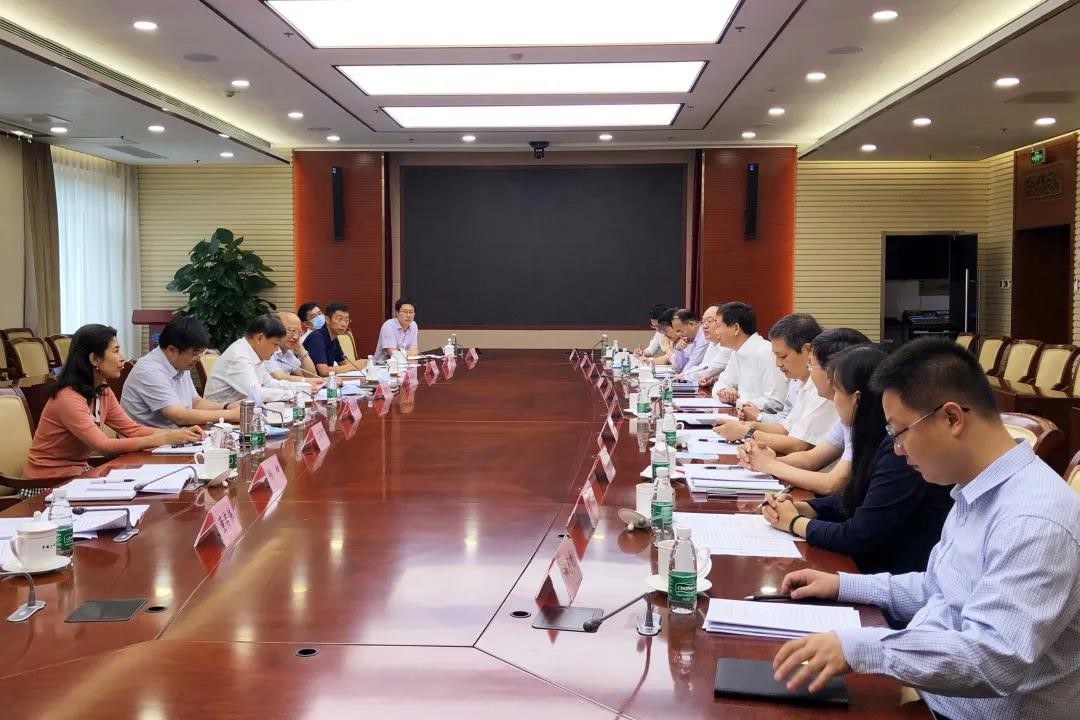 The Chinese Academy of Engineering (CAE) and Guangxi Zhuang Autonomous Region jointly held a symposium at the CAE on September 6, 2021 for renewal of their strategic cooperation agreement and CAE member study tours in Guangxi, among other aspects. CAE President Li Xiaohong, CAE Vice President He Huawu and Fei Zhirong, Vice Chairman of Guangxi Zhuang Autonomous Region, attended the meeting, joined by relevant officials from Department Three at the CAE and the S&T Department of Guangxi.
Li pointed out that Guangxi has made outstanding efforts in building its S&T innovation capacity and implementing its innovation-driven development strategy, making headway in promoting quality development in Guangxi. The CAE will further its cooperation with Guangxi centered on their needs as it gives full play to the advantages of CAE members and their findings by carrying out study tours in Guangxi. By bringing talent and technologies together, industrial development will be advanced, driving quality development in Guangxi in the new historic era.
Fei expressed his heartfelt thanks on behalf of the Guangxi government to the CAE for its support to Guangxi's development and elaborated on Guangxi's economic and social efforts as well as S&T innovation and talent development. He hoped that by leveraging the expertise of CAE members and their findings through strategic cooperation, the S&T Bridge Initiative, CAE member study tours and other efforts, a long-term cooperation could be established among CAE members, experts, relevant organizations and businesses to facilitate CAE member contributions to industrial clusters, quality economic and social development in Guangxi.
It was tentatively decided that the agreement for strategic cooperation will be renewed in Guangxi in the near future alongside activities including CAE member study tours.