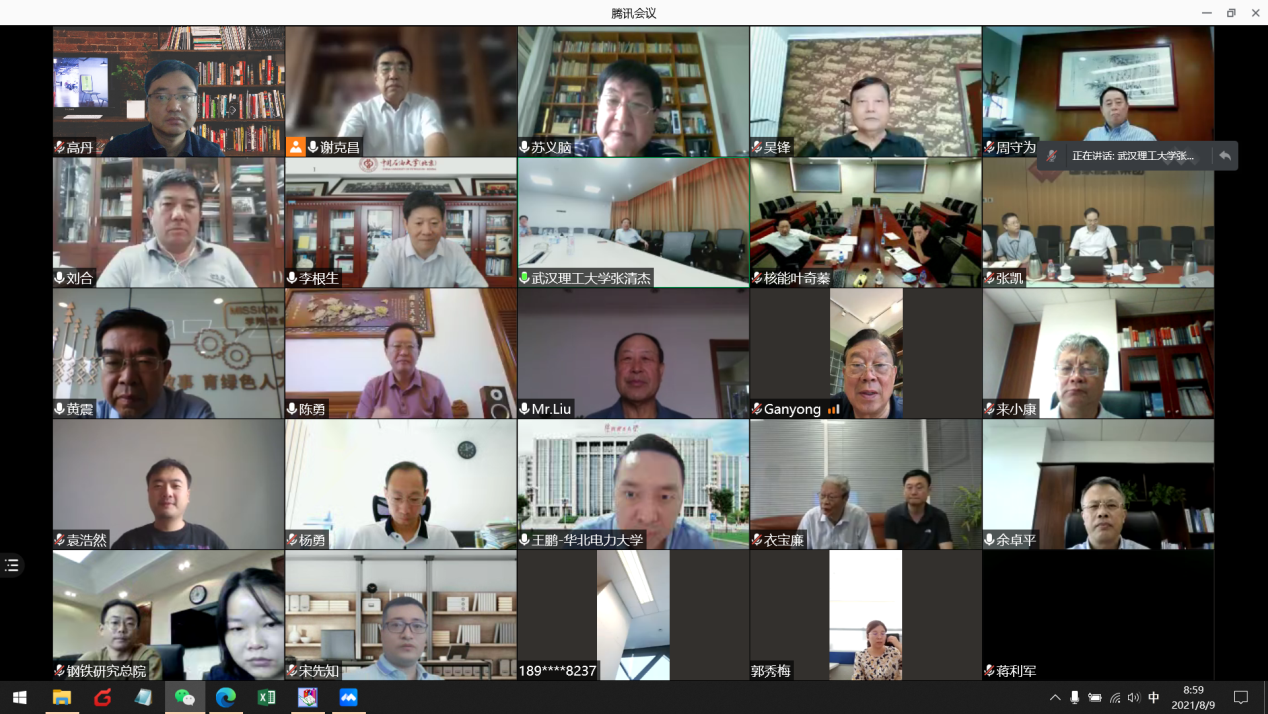 The concluding meeting on the major project "energy strategy (2035)" by the Chinese Academy of Engineering (CAE) was held via video conference on August 9, 2021. Project leaders of 15 members including Xie Kechang and Su Yinao and more than 45 special researchers attended the meeting chaired by Su.
Su introduced the background and purpose of the project. He said the "energy strategy (2035)" was a key project established by the CAE in November 2019 with the major task of providing advice focused on energy, science and technology, and strategic ideas, objectives, measures and policies in China's energy development toward 2035 on the basis of research results in phase I, phase II and phase III of the "strategic research on promoting energy production and consumption revolution" as well as new situations.
Xie put forward three requirements for further work. First, effort should supplement and improve the research report highlighting the characteristics of engineering science and technology according to the opinions put forward by the members. Second, the assessment on energy development strategy should be scientific and specific, and clearly illustrate the development objectives towards 2035. Third, it's necessary to know the trends, face the realities, be open-minded, have scientific research and judgements, give appropriate feedback and support scientific decisions with scientific consulting.
In addition Xie shared his understanding of the energy development strategy in respect to promoting an energy revolution, handling climate change scientifically, and appropriately boosting carbon peaking and neutrality effort.