A delegation led by Mr. Qin Changwei, Secretary-General of the Chinese National Commission (NatCom) for UNESCO, visited the Chinese Academy of Engineering (CAE) for an inspection symposium on the afternoon of September 26, 2021.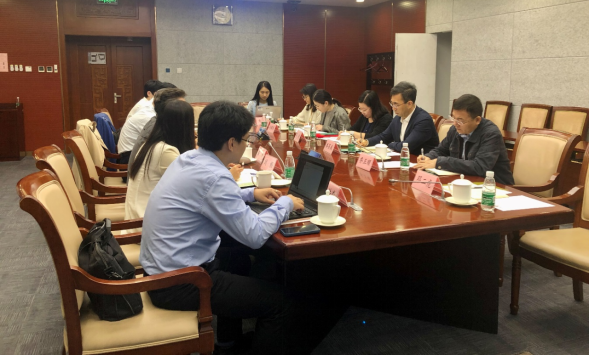 Mr. Tian Qi, Deputy Director-General of the Department of International Cooperation of the CAE, chaired the symposium, welcoming and thanking the secretariat for inspecting the CAE. He then briefly introduced the International Knowledge Centre for Engineering Sciences and Technology (IKCEST) and the International Centre for Engineering Education (ICEE) under the auspices of UNESCO along with their main work in recent years including UNESCO Engineering Report II, international science and technology training, the DDR sub-platform and its cooperation with UNESCO headquarters, and also outlined the focus of the future work. The Secretariats of the IKCEST and the ICEE subsequently introduced their main work, achievements and future schedules in detail.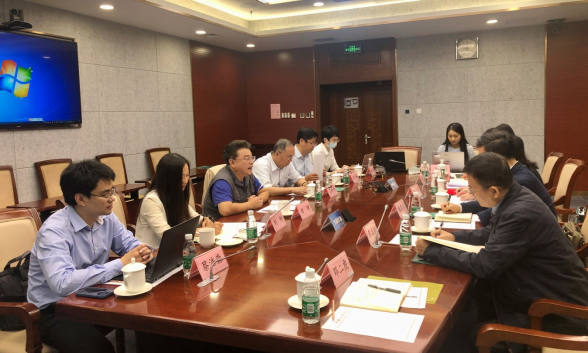 Qin spoke highly of the work and achievements of the IKCEST and the ICEE, and provided suggestions on their future work, saying he hopes they will play a greater role by focusing on "sub-platforms" and "UNESCO Engineering Report" as well as major global common issues, especially UNESCO sustainable development goals, to continuously expand international influence.
Also joining the symposium were Prof. Wang Sunyu, Deputy Director and Secretary-General of the ICEE, Mr. Qiao Weifeng, Associate Researcher of the ICEE, as well as Ms. Liu Chang, Director of the General Affairs Office of the CAE Department of International Cooperation and Secretary-General of the IKCEST, and staff from the IKCEST secretariat, the IKCEST general platform team and the CAE Department of International Cooperation.