Liaoning Province hosted a study tour and seminar attended by the Chinese Academy of Engineering (CAE) on 22 to 23 September. Zhang Guoqing, Chairman of the Standing Committee of the Liaoning Provincial People's Congress, met CAE President Li Xiaohong and his delegation in Shenyang.
Chaired by Liu Ning, Governor of Liaoning Province, the meeting included Chen Jianfeng, Secretary-General of the CAE, and 29 CAE members and relevant local officials.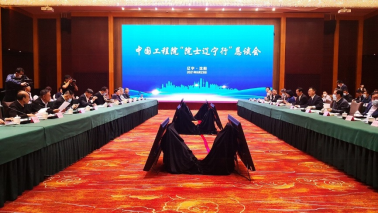 Li thanked the provincial government for its long-term attention to and support for the CAE's work. He said that the CAE would resolutely implement the instructions of the central government on the revitalization of Northeast China, while continuing to strengthen strategic cooperation with Liaoning as well as give full play to national high-end think-tank and the comprehensive advantages of the members across industries, departments and disciplines. In line with national strategic needs, Liaoning's industrial development direction and S&T innovation, it's necessary to organize members and experts inside and outside Liaoning to carry out events including CAE member study tours, academic exchanges and the member seminars so as to provide the strategic consultation, tackle key S&T problems as well as strengthen talent cultivation, driving Liaoning to be comprehensively strong instead of only having abundant resources in science and technology.
Liu said the CAE is the leader in the field of national engineering science and technology. He added he hopes that, for major initiatives, such as the transformation of resource-based cities and the construction of Liaohe River National Park, the members should discover problems and provide solutions, solving Liaoning's bottlenecks with S&T innovation. He said the effort should also extend to resource aggregation, S&T transformation and talent introduction, driving innovation for high-quality economic and social development in Liaoning.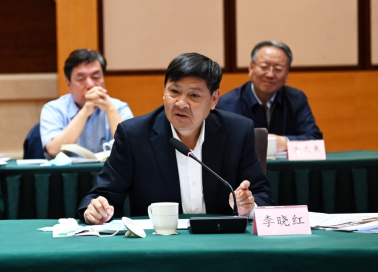 CAE members Wang Yuzhong, Feng Xisheng, Deng Zhonghan, Zhang Boli, Wang Guofa and Wanghao also gave speeches and suggestions on relevant topics in the meeting.
More than 30 members and experts including Li were divided into six groups to make researches in Shenyang, Dalian, Fushun, Benxi, Tieling and Panjin, analyze the advantages and disadvantages of Liaoning, and offer suggestions on core topics including the fine chemicals, robotics, integrated circuits, biomedicine, transformation of resource-based cities, construction of Liaohe River National Park and governance of the Liaohe River Basin, uncovering problems and providing suggestions for high-quality development in Liaoning.