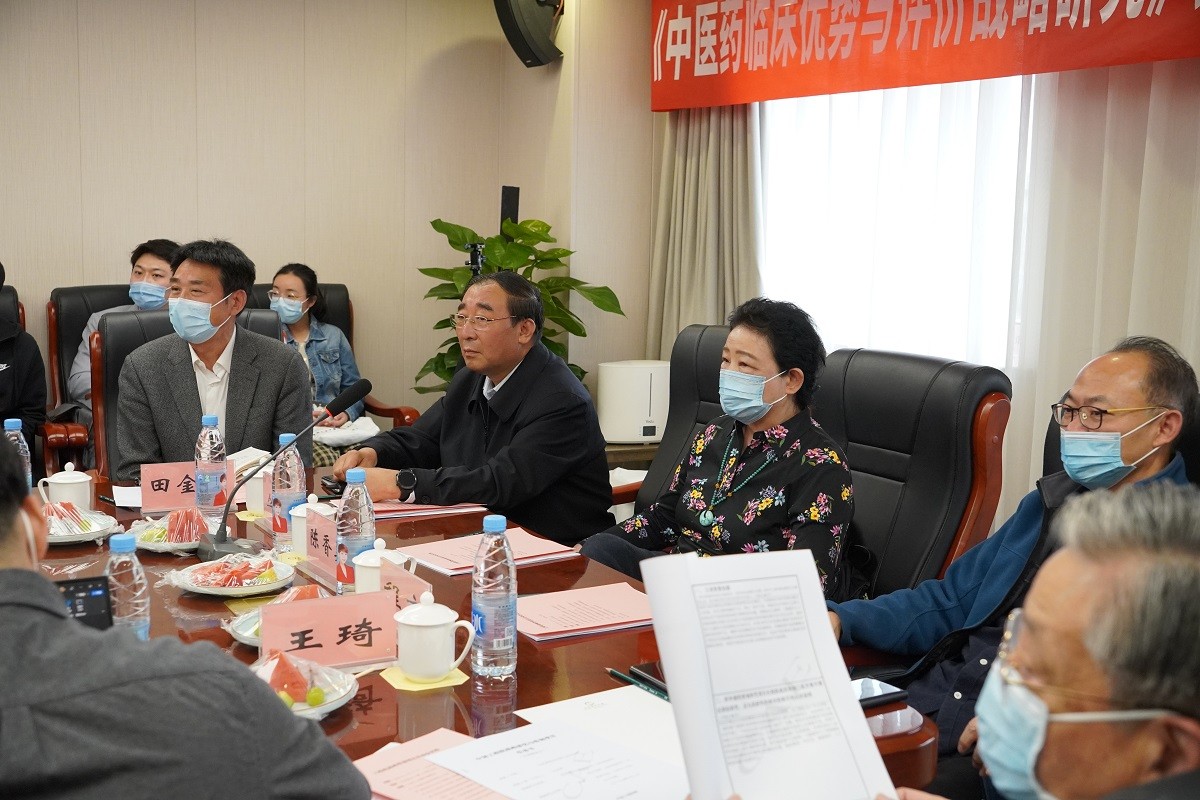 The Strategic Research on the Development of the New Paradigm of Precision Diagnosis and Treatment of TCM, a major consulting project by the Chinese Academy of Engineering (CAE), was launched at a hybrid online-offline session in Beijing on April 11, 2022.
CAE member Tian Jinzhou, the project leader, gave a background report about the project noting that the advantages in integrating Chinese and Western medicine diagnosis and treatment have not been fully demonstrated. Tian said that a combination of new technologies and new methods is necessary to optimize the current TCM service model and to build a new paradigm of evidence-based precise diagnosis and treatment with TCM.
Professor Shi Jing from the Dongzhimen Hospital of Beijing University of Chinese Medicine gave a general introduction of the project, followed by lively discussions on the concept of "accurate diagnosis and precision treatment with TCM".
In making a summary, CAE member Chen Xiangmei said the new paradigm of diagnosis and treatment should reflect the need for major reform, the role of improving the service capabilities of TCM, and the characteristics and advantages of TCM services. She urged efforts to focus on solving problems and clarifying goals based on expert advice.
Participants at the meeting also discussed the clinical advantages and evaluation of TCM, a sub-research project undertaken by Tian.