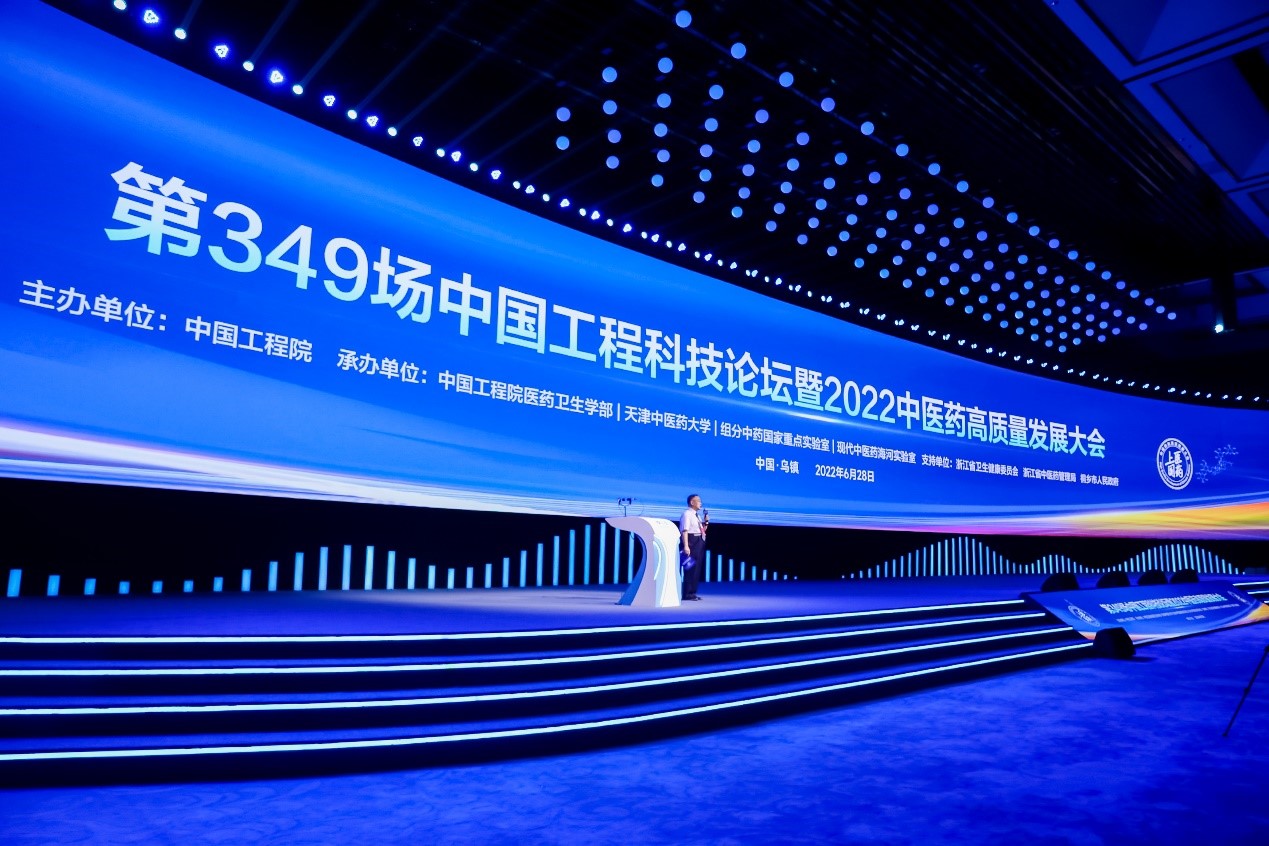 The 349th China Engineering Science and Technology Forum opened at the Wuzhen International Internet Exhibition and Convention Centre in Jiaxing City of Zhejiang Province on June 28, 2022 featuring two themes – the role of traditional Chinese medicine (TCM) in COVID-19 prevention and control and in the development of the healthcare industry.
Delivering a speech via video link, President Li Xiaohong of the Chinese Academy of Engineering (CAE) hailed the important role of TCM in the pandemic response and said it was a major highlight in China's fight against the virus. He pointed out that faced with serious challenges brought by major chronic and infectious diseases, we need to carry on the essence of TCM while pursuing innovations, illustrate the scientific principles of TCM with modern technology, clearly show the efficacy of TCM, and continuously improve the ability and level of TCM to benefit people's health.
He also said the CAE has attached great importance to strategic research and sci-tech innovation in TCM, with a number of consulting projects established, including the "Strategic Research on High-quality Development of TCM in the New Era" inaugurated this year. He expected the research to clarify the objectives and key tasks of the endeavor and better contribute to the Healthy China initiative.
Experts at the meeting shared their suggestions for enhancing TCM-based service capacity and innovative development in the industry. The meeting also released the Wuzhen Declaration on High-quality Development of TCM and unveiled the Community for Promoting High-quality Development of TCM, which aims to facilitate collaboration and application by the government, industry, university, academia and user. With 30 leading TCM enterprises as the first members, the community has pledged to jointly build bases and platforms, share resources, set standards and pursue coordinated development.
Along with the meeting was a closed-door seminar on the CAE consulting project mentioned above, which focused on dealing with current problems faced by the TCM industry and properly managing relationships, such as between inheritance and innovation and between values and prices. Experts in the seminar offered their insightful analyses and suggestions on improving TCM policies.