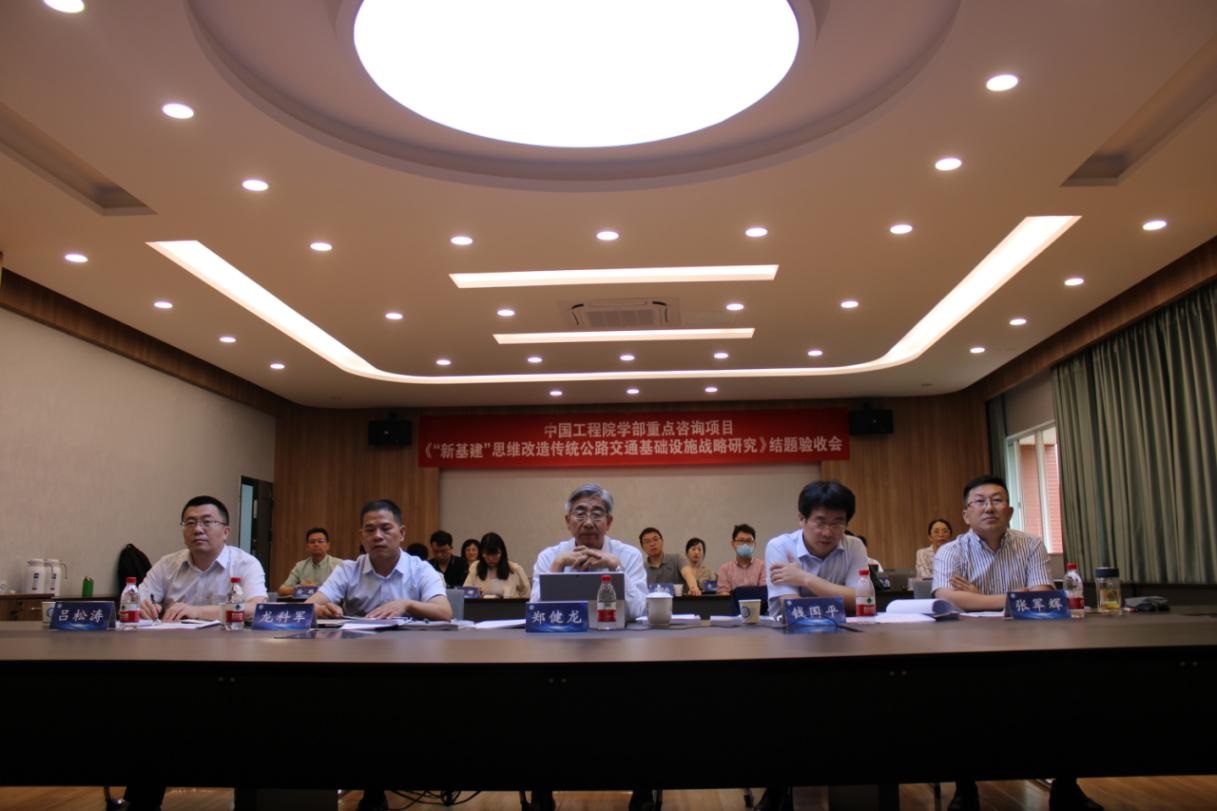 An online-onsite meeting held in Changsha City, Hunan Province on May 26, 2022 reviewed strategic research into the renovation of conventional roads from a new infrastructure-based approach.
The research revolved around technologies that can give new life to traditional roads and highways, such as 5G, EV recharging, Big Data, and artificial intelligence, and achieved fruitful results by offering solutions for the transformation of transport networks as they become digital, low-carbon, connected by the Internet and intelligent.
Experts at the meeting agreed that the research is systematic and thorough with full information, forward-looking outcomes, and targeted and operable policy recommendations, thus completing the research goals. The experts also put forward constructive suggestions for improvement.