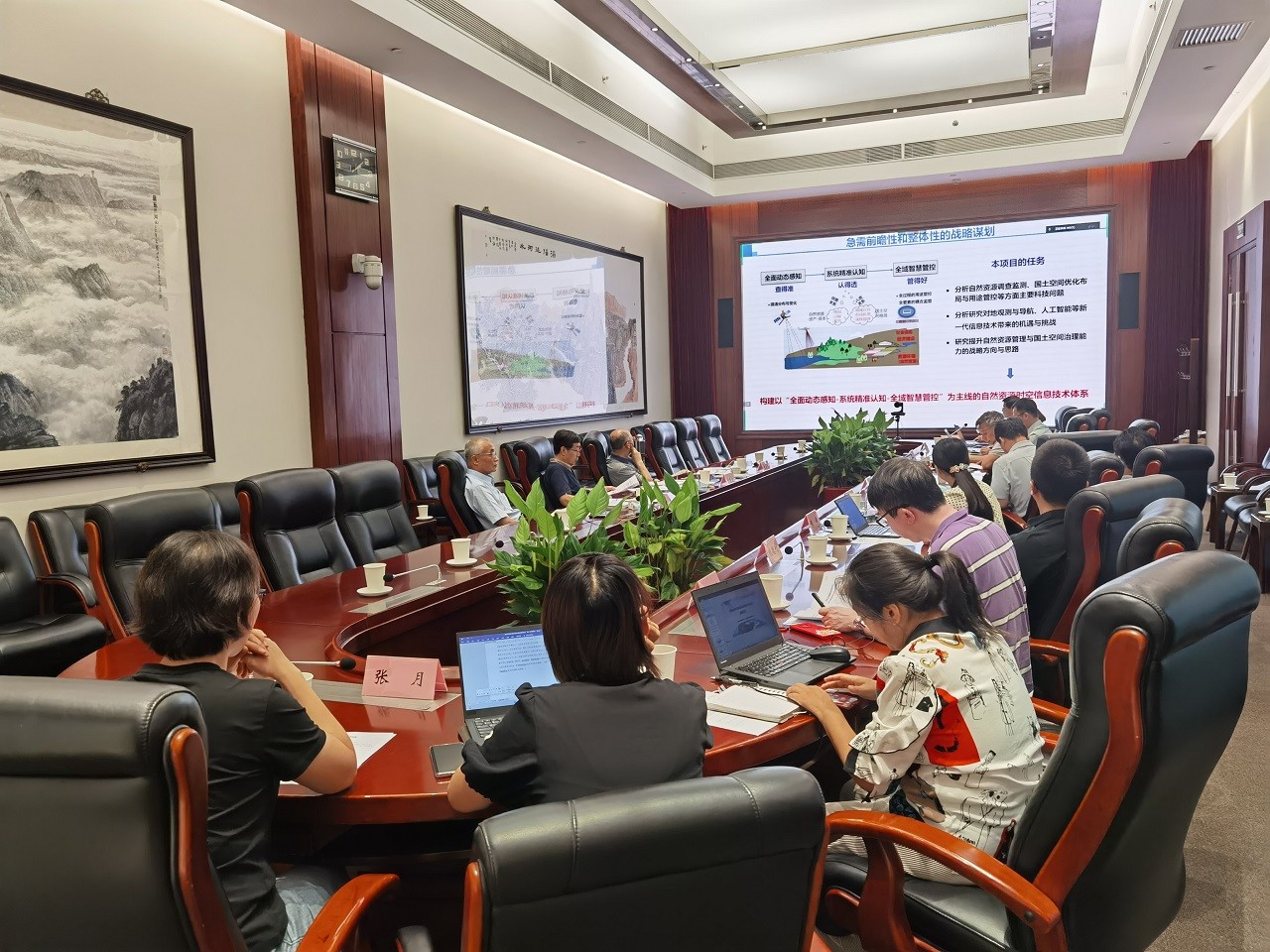 A review meeting about the Strategic Research on China's Natural Resource Spatiotemporal Information Tech System project was held at a hybrid online-offline session in Beijing on June 21, 2022.
The project team delivered a report, followed by review and discussions by the expert panel. They agreed that the research has achieved fruitful results in overall thinking, concepts, key tasks and innovative layout that aims to offer real-time, intelligent information services under the context of the major transformation of the utilization and management of natural resources in China.

In the view of the experts, the project is complete with sufficient data, the findings are forward-looking, and the policy recommendations are targeted and operational. They also put forward constructive suggestions for further improvement.