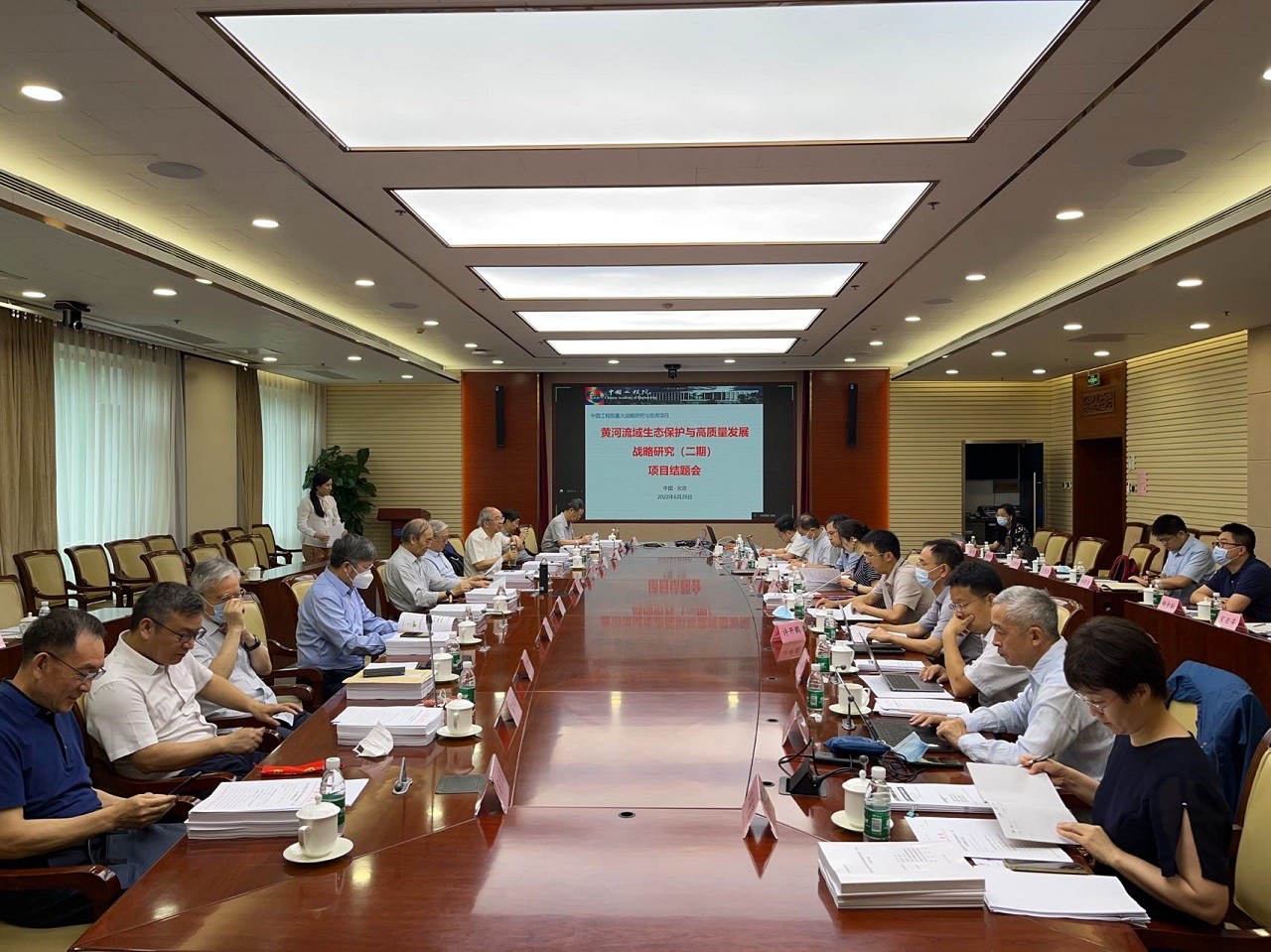 Research on Ecological Protection and High-quality Development Strategy in the Yellow River Basin (Phase II), a major consulting project by the Chinese Academy of Engineering (CAE), was reviewed at a hybrid online-offline session in Huainan, on June 28, 2022.

After reviewing materials and holding inquiries and discussions, the panel agreed that the team has taken the correct path of on-site research, seminars and literature studies to address outstanding issues that affect development. The research outlined the strategies on ecology space management, environmental governance and ecological restoration, recommended measures for water and sediment regulation, and suggested coordinated approach for economic growth and cultural preservation.
The project is important to guide the high-quality development of the entire Yellow River Basin as the research is well-organized, thorough, clear and complete with sufficient data, targeted and feasible proposed policies and measures, according to the review. The project also valuable to government's science-based policy-making passed the review.