More than 400 experts and scholars attended the International Engineering Technology Top-level Forum on AMR Development and Stewardship along with the 1st Youth Academic Forum in Tongxiang city in Zhejiang Province from October 16 to 19, 2021.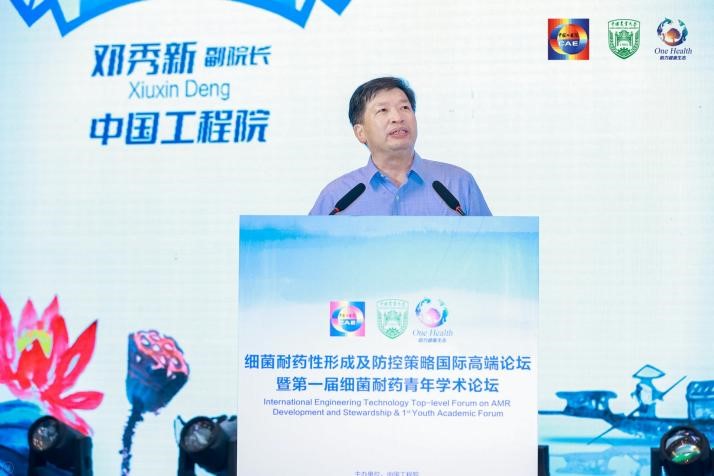 Deng Xiuxin, Vice President of the Chinese Academy of Engineering (CAE) attended and addressed the opening ceremony of the event, hosted by the CAE and organized by the Agricultural Division at the CAE, China Agricultural University, the Zhejiang Association for Science and Technology and the Tongxiang Municipal People's Government.

The forum focused on topics including One Health AMR (Anti-microbial Resistance) Epidemiology, Generation of New Important Mechanisms of Drug Resistance, Spread of Important Drug-resistant Bacteria/Genes and AMR Stewardship and New Technologies, covering the latest research developments while discussing methods to curb AMR. Those delivering keynote speeches in person or via video link included Professor Lingchong You from Duke University, Professor Qijing Zhang from Iowa State University, Professor Julian Parkhill from Cambridge University, Professor Timothy Walsh from Oxford University, Professor Stefan Schwarz from Free University of Berlin and Professor Yohei Doi from Fujita Health University. The interaction established a platform for academic exchanges and cooperation in the fields of animals, food and the environment as well as in medicine and health, and provided a new method to curb AMR and protect the life and health of human beings.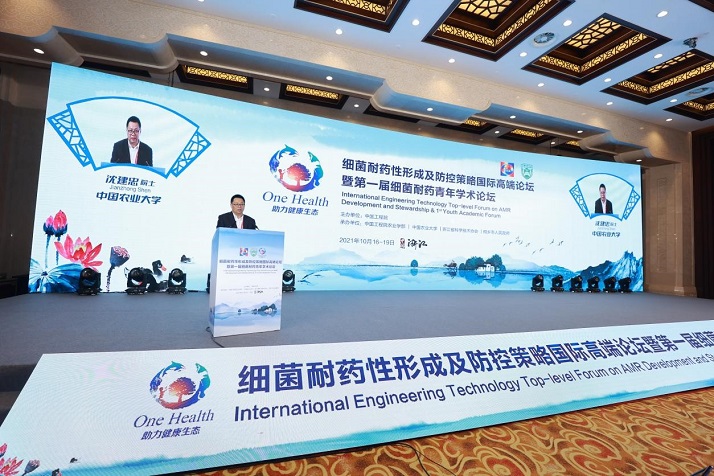 The forum was attended by more than 400 people in person and had over 10,000 online clicks. It also received 128 conference papers on AMR and showcased 83 in the poster session.