The Chinese Academy of Engineering (CAE), the National Academy of Engineering (NAE) and the Royal Academy of Engineering (RAE) co-hosted a webinar on the pandemic titled Engineering's Role in Catalyzing COVID-19 Response, Recovery, and Resilience as the virus sweeping the world poses major challenges.
The 3rd session of the webinar with the theme of "Engineering for a Healthy and Resilient Future" was led by the RAE on October 20, 2021 via global live streaming, emphasizing that engineering innovation can empower the recovery of public health and the healthcare system as well as help prevent future epidemics.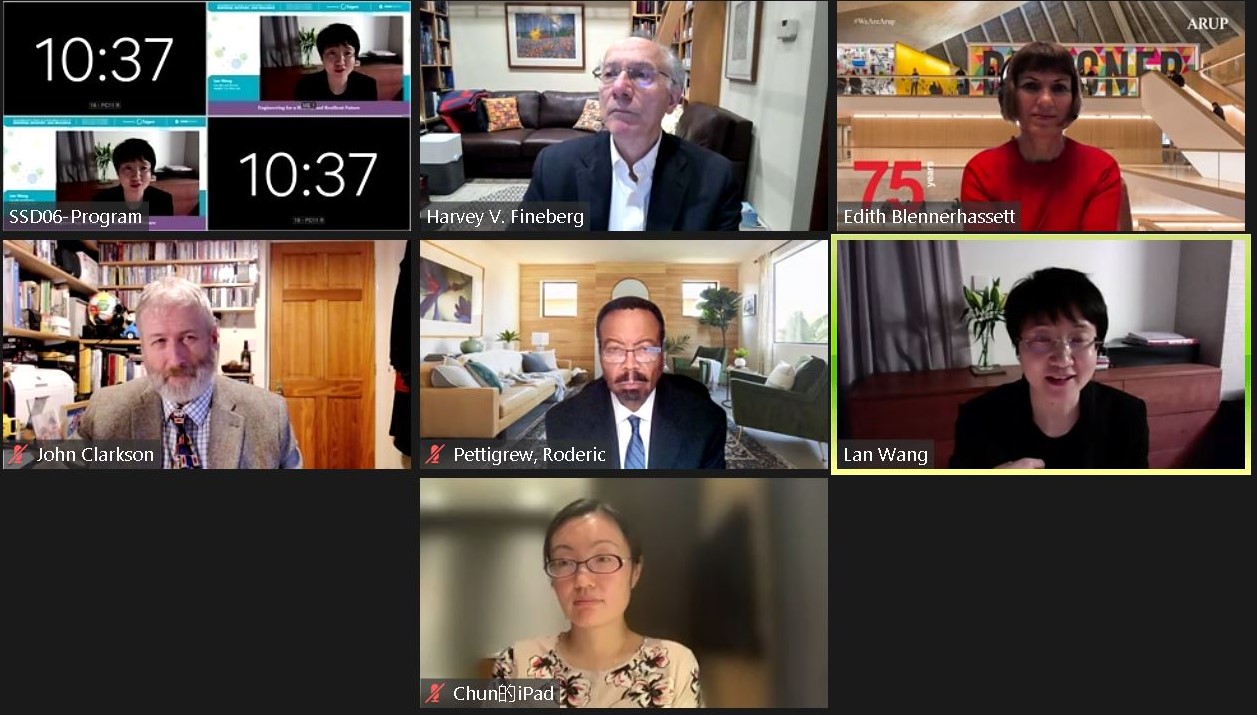 Sir Jim MacDonald, President of the RAE, addressed the opening ceremony, calling for strengthening international cooperation and exchanges to together respond to COVID-19. Professor Wang Lan, one of the three invited speakers, who is Vice President of the College of Architecture and Urban Planning at Tongji University, and Director of the Healthy Cities program, delivered a keynote speech on Studies and Practices toward Healthy Cities. Edith Blennerhassett, Director of Arup Group, introduced a future livable ecosystem designed to cope with climate change while providing a healthy and resilient future at macro and micro levels. Professor Roderick Pettigrew, CEO of Engineering Health and Executive President of Engineering and Medicine at Texas A&M University, illustrated the integration of engineering, medicine and sociology to respond to future crises.
During the roundtable meeting, Professor Zhang Chun from the School of Architecture and Design at Beijing Jiaotong University, joined by junior engineers from the US and the UK, deliberated on improving travel by the disadvantaged through facilitating urban dwelling and employment balance to establish a resilient urban transportation system during the COVID-19 and other epidemic periods. Experts and students from China, the US and the UK attended the webinar via live streaming.