The 24th East Asia Round Table Meeting of Academies of Engineering (EA-RTM) and the Micro Electro Mechanical System ( MEMS) Academic Seminar was held on October 21 via video links. The meeting was led by the Chinese Academy of Engineering (CAE) with the topic of MEMS which includes three sub-topics: application of MEMS in automobile, application of MEMS in medicine & health, and application of MEMS in other fields. Wang Chen, Vice President of the CAE, Harayama Yuko, Vice President of the Engineering Academy of Japan (EAJ) and Oh-Kyong Kwon, President of the National Academy of Engineering of Korea (NAEK) delivered the opening speeches.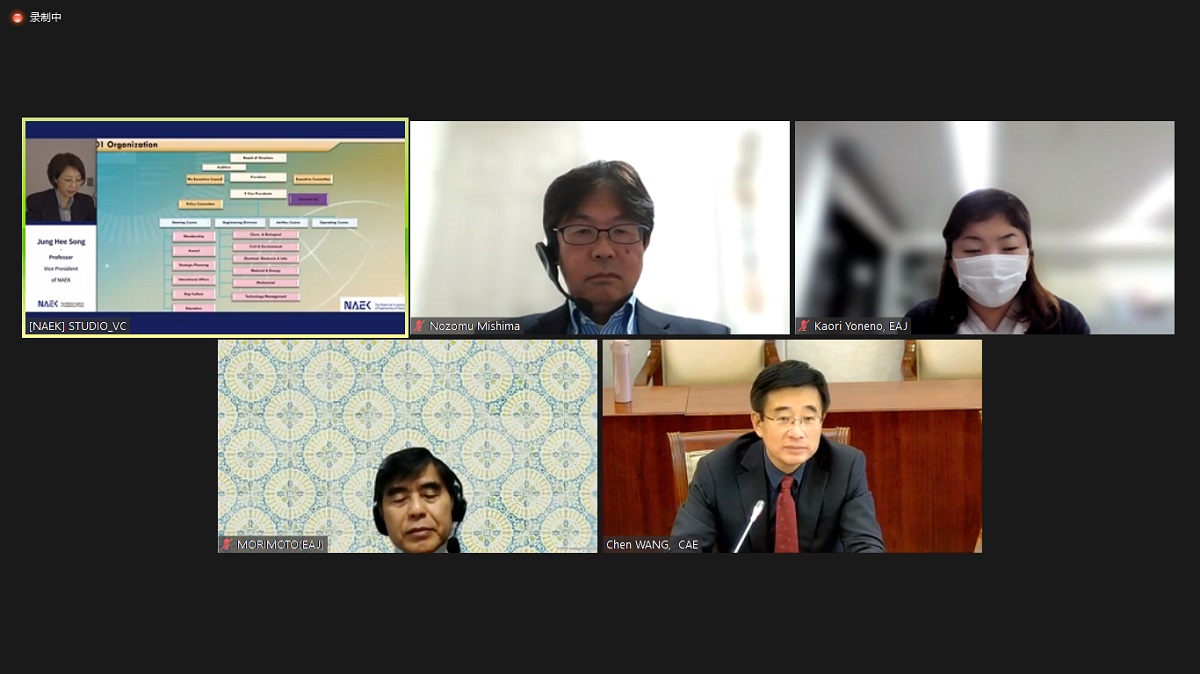 Wang said that it is the 24th anniversary of the EA-RTM since its foundation. It has been carrying out the exchange and cooperation and achieved a lot, centering on regional economic and social development along with engineering S&T issues including the environmental protection, engineering education, advanced manufacturing and emerging technologies. It also plays a positive role in mutual understanding and cooperation among the three academies, as well as the rapid development of engineering science and technology in East Asia.
During the executive conference in the afternoon, Professor Ruan Yong, from the team led by CAE Member You Zheng, introduced the purpose, process and feedback of the 9th questionnaire for technology cooperation among members from the CAE, EAJ and NAEK, while Mishima Nozomu, EAJ Member and Professor from Akita University presented the scheme for the 25th EA-RTM to be hosted by the EAJ in 2022. Other members and experts attended the conference via live streaming.