The Chinese Academy of Engineering (CAE) and the ASEAN Academy of Engineering and Technology (AAET) hosted a webinar titled the Symposium on Traditional Chinese Medicine (TCM) and Covid-19 on the morning of January 13, 2022.
During the webinar, members and experts from the CAE and the AAET discussed studies and practices using TCM to fight Covid-19, with approximately 200 experts and scholars, medical staff, students and industry practitioners from healthcare departments, hospitals, TCM universities and relevant entities attending the webinar via video links. More than 1,000 representatives watched the livestream of the symposium.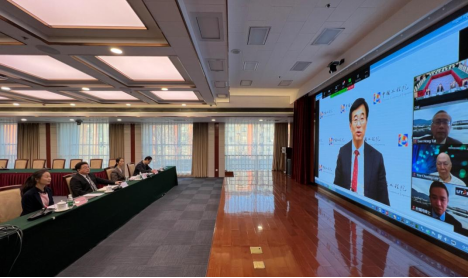 CAE Vice President Wang Chen and AAET President Chuah Hean Teik delivered the opening speeches, while CAE members Zhang Boli, Huang Luqi (represented by Professor Jin Li) and Wang Qi, along with Dr. Te Kian Keong from Tunku Abdul Rahman University (UTAR), reported on four topics: Reflections on the Contribution of TCM in Fighting Covid-19, Research and Practice of Covid-19 Prevention with TCM, Covid-19 and Chinese Medicine in Malaysia, Huashi Baidu Granule A Novel Chinese Herbal Medicine for Covid-19. Thinking highly of the presentations, participants aslo asked questions about diagnosis, treatment and medication of Covid-19, the treatment for Covid-19 patients with diabetes, the development trends of Covid-19 as well as the promotion of TCM in fighting Covid-19. Members and experts listened attentively to the questions and answered them one by one, meeting the objectives of the webinar through creating such a strong academic atmosphere.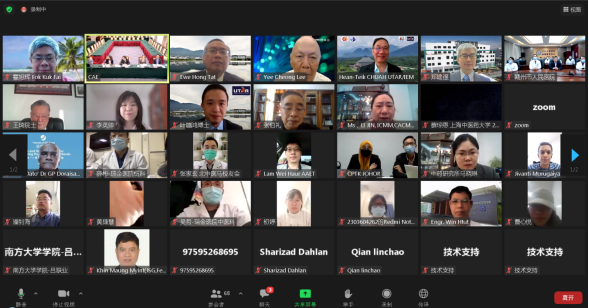 The CAE and the AAET pledged to strengthen exchanges and cooperation on TCM, particularly in fighting against Covid-19, to safeguard people's lives and health by defeating the pandemic through joint efforts.
The webinar was co-organized by the Beijing University of Chinese Medicine, the International Knowledge Centre for Engineering Sciences and Technology under the Auspices of UNESCO (IKCEST), Ruijin Hospital (Branch) Affiliated to Shanghai Jiaotong University School of Medicine, Binzhou Medical University, Ganzhou People's Hospital, along with UTAR-T&CM Centre-TCM Promotion Centre, Centre for Research in Traditional Chinese Medicine (CRTCM), Malaysian Chinese Medical Society of Epidemic Control and Prevention (CMEC).