Organized by the Chinese Academy of Engineering (CAE), the International Top-level Forum on Engineering Science and Technology Development Strategy and the 5th High-level Forum on Material Genetic Engineering took place in Zhengzhou on December 15. Some 39 Chinese and foreign CAE members and hundreds of experts and scholars attended the forum along with industry representatives specialized in material engineering. Together they deeply deliberated S&T innovation, achievements and transformation in material genetic engineering (MGE).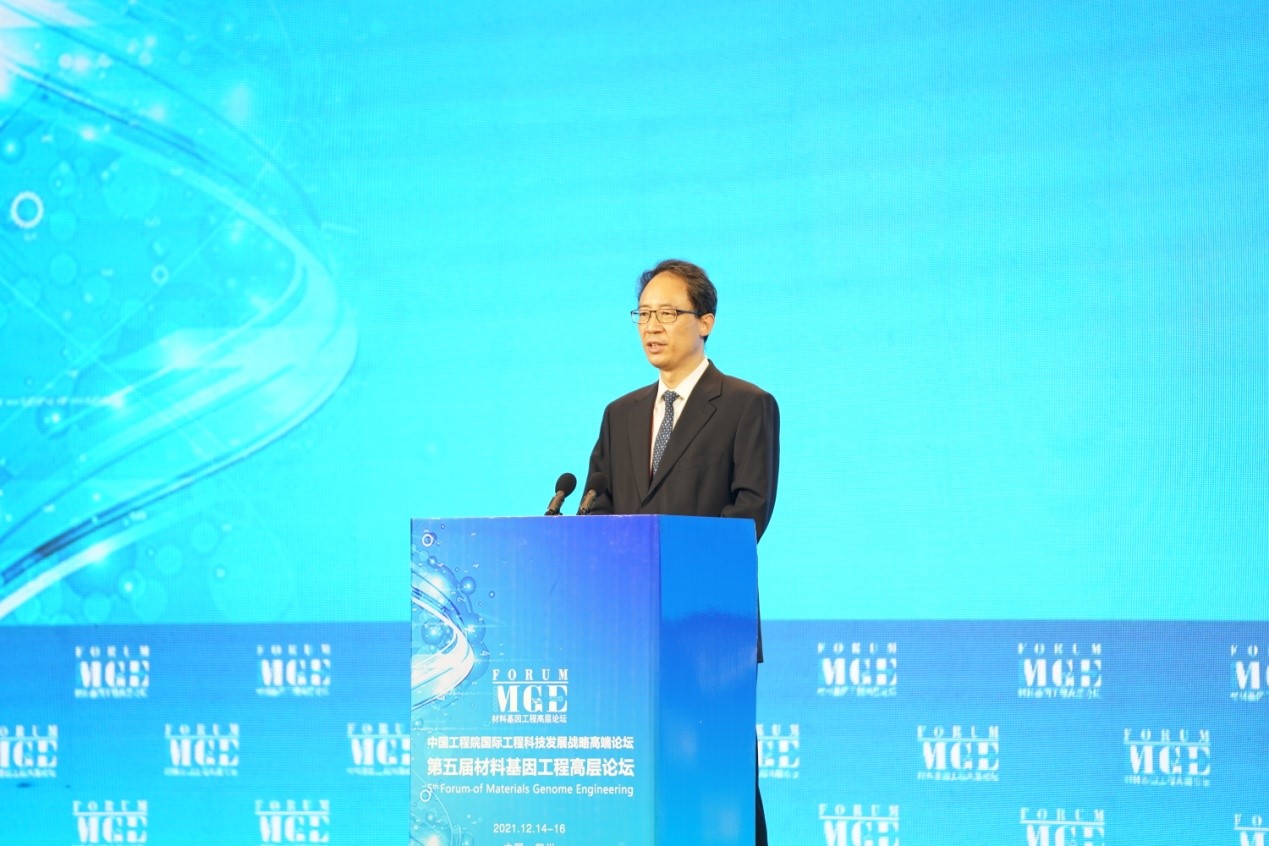 CAE's Secretary-General Chen Jianfeng said that MGE, a widely recognized cutting-edge technology in material engineering, has become a major driver of S&T innovation by substantially enhancing the R&D efficiency of new materials. The CAE will further its cooperation with Henan province in both scope and depth as it gives full play to the advantages of CAE members. By bringing talent and technologies together, it supports high-quality development of the economy and society of Henan.   
The conference was divided into six sub-forums, one of which was titled "High-throughput material calculation and design" that included 27 foreign and 118 Chinese scholars from 10 countries and regions who gave reports via video link. One hundred conference papers on MGE were displayed in the poster session.  
The success of the forum plays a positive role in facilitating formation and communication of novel ideas and methodologies in materials R&D along with development and application of key MGE technologies.