Premier Li Keqiang on May 28 asked for efforts to give full play to the advantages of human and talent resources, and to raise the quality and efficiency of development through sci-tech innovation.
Premier Li, also a member of the Standing Committee of the Political Bureau of the Communist Party of China Central Committee, made the remarks at a meeting conflating the general assemblies of the members of the Chinese Academy of Sciences (CAS) and the Chinese Academy of Engineering (CAE), and the national congress of the China Association for Science and Technology.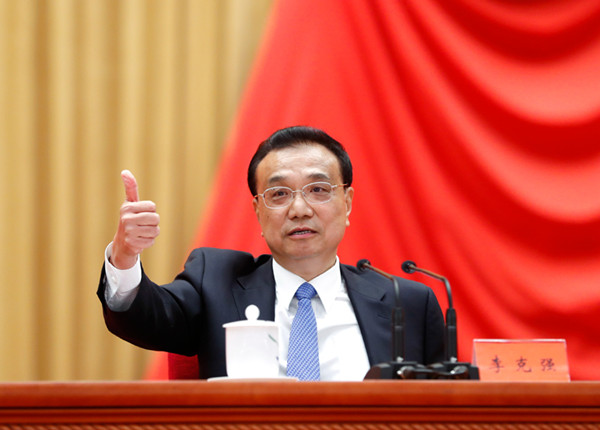 President Xi Jinping made an important speech, summarized the new achievements of historic significance made by the country in science and technology, and required acceleration in building China into a leader in this field, he said, urging related departments to earnestly study and carry things out.
According to the Premier, all regions and departments have done well in maintaining stability on the six priority fronts and providing protections in the six key areas since the COVID-19 epidemic occurred last year. By innovating and implementing macro policies targeting market entities, with arduous efforts by the whole nation, the economy showed resilience and has been steadily recovering against multiple impacts that were rarely seen. Those who work in the science and technology sector have overcome difficulties and made great contributions to epidemic prevention, fostering new growth drivers, and economic and social development, he said.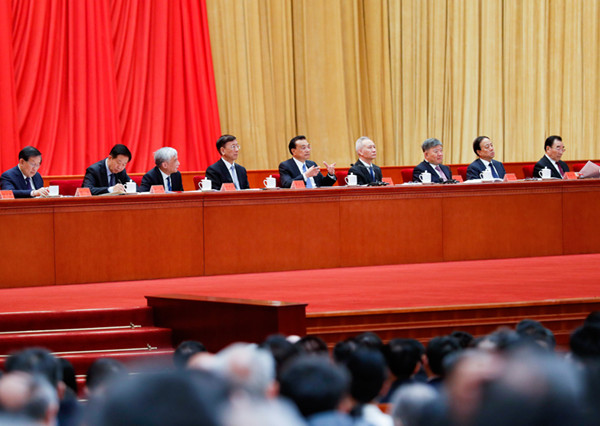 China's economic development remains stable and sound, but the environment both at home and abroad is still complex and severe with increasing uncertainties, said the Premier. He said that China must face squarely the difficulties and challenges in economic performance and be committed to running its own affairs well, bearing in mind that China remains the largest developing country in the world, which is a fundamental reality of the country.
China should follow the guidance of Xi Jinping Thought on Socialism with Chinese Characteristics for a New Era, stick to the general principle of seeking economic progress while keeping performance stable, comprehend correctly the new development stage, fully implement the new development vision, and accelerate forming a new development pattern, said Premier Li.
Standing from the present, China should take a long-term perspective to keep deepening reform, so as to energize market entities and increase the internal driving force for development, said the Premier. Necessary support from macro policies should be maintained, while the major problems such as rising prices of bulk commodities should be resolved with market approaches.
Scientific and technological innovation should be vigorously promoted. Expanding domestic demand and further opening-up should help each other forward. In order to promote high-quality development, the country must ensure and improve people's well-being during development, maintain economic performance within a reasonable range and secure stable employment, the Premier said.
China has taken a great leap forward in scientific and technological strength over recent years, with major achievements across key fields, the Premier said.
He urged fully tapping abundant talent and human resources in the new situation, and boosting the role of scientific and technological innovation in driving economic and social development.
Basic studies should catch up to underpin such innovation, Premier Li said, calling for more innovative breakthroughs in key fields.
To stimulate the vitality of enterprises for innovation and advance industrial upgrading, the Premier stressed implementing policies such as raising the extra tax deduction on research and development expenses of manufacturing firms.
He also required efforts to reform the scientific and technological systems to create a sound, burdenless environment for scientific researchers, and incentivize them, especially young people, with greater protection for intellectual property rights.
The Premier urged spurring independent innovation while enhancing international cooperation on science and technology.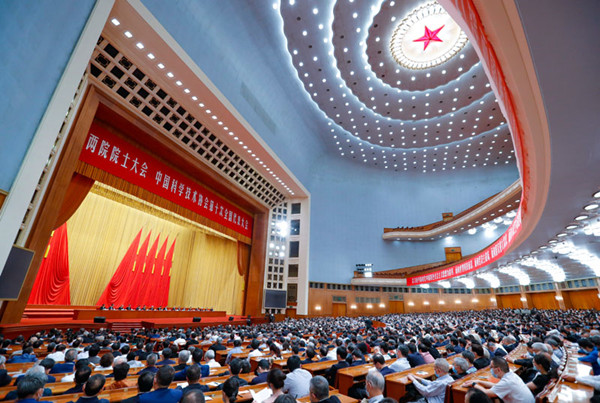 Premier Li expressed hopes that CAS and CAE academicians, as outstanding representatives in their area of work, could continue contributing to China's scientific and technological advances, talent cultivation, as well as economic and social development.
Governments at all levels should provide ongoing care and support and help create better working and living conditions for personnel engaged in scientific research, he added.