The Director-General of UNESCO has announced the three winners of the sixth edition of the UNESCO-Equatorial Guinea International Prize for Research in Life Sciences. They are Dr Chad MIRKIN (United States of America), Professor Lanjuan LI (China) and Professor Christofer TOUMAZOU (United Kingdom of Great Britain and Northern Ireland). The prize recognizes outstanding scientific research in life sciences that has improved the quality of life.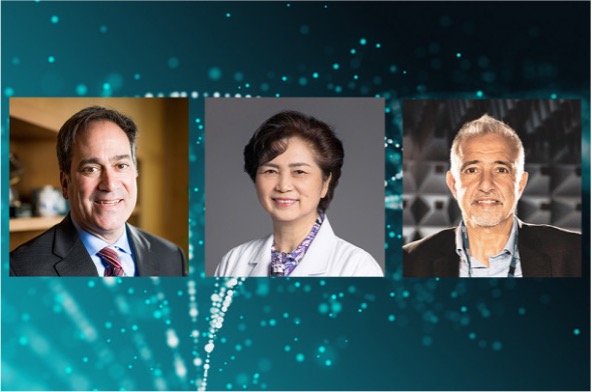 SeeyouMC and Digital Talents. All right reserved
The prize rewards Dr Chad Mirkin for his discovery and development of spherical nucleic acids and nanostructures that have led to revolutionary advances in the detection of diseases and the identification of new genetic markers. Dr Mirkin has also developed novel routes in precision medicine based on digital drug design and rational vaccinology. His seminal discoveries and inventions have found global applications in health sciences and technology.
Dr Mirkin is Director of the International Institute for Nanotechnology and George B. Rathmann Professor of Chemistry, Professor of Chemical and Biological Engineering, Professor of Biomedical Engineering, Professor of Materials Science & Engineering, and Professor of Medicine at Northwestern University (USA).
Prof. Lanjuan Li is rewarded for her innovative approach to dealing with infectious diseases that include COVID-19, influenza and severe viral hepatitis. She developed the theory of microecology and highlighted the significance of the microbiome, which has had a considerable impact on the management of infectious diseases. She has also created a unique artificial liver that has improved the quality of life of patients suffering from severe liver disease and liver failure.
Prof. Li is Director of the State Key Laboratory of Infectious Diseases Diagnosis and Treatment at Zhejiang University (China), Director of the National Clinical Research Centre for Infectious Diseases and Director of the Collaborative Innovation Centre for Infectious Diseases Diagnosis and Treatment.
Prof. Christofer Toumazou is recognized for his seminal research in bringing silicon technology to the field of medical devices for early diagnosis. Prof. Toumazou's breakthrough silicon chip for DNA detection has transformed how clinicians detect and treat conditions ranging from cancer to bacterial and viral diseases, including COVID-19. His technology delivers a fast, accurate and low-cost diagnosis of antimicrobial resistance, enabling early intervention that is crucial in preventing death from serious blood infections leading to sepsis.
He has also contributed to improving patients' quality of life through innovative technologies like the implantable cochlear prosthetic to treat children who are born deaf and an artificial pancreas to help type I diabetics lead a normal life.
His latest innovation, the "DNANudge", is currently being rolled out across the United Kingdom's National Health Service. This online platform provides genetic services which enable an internaut to carry out a 90-minute, lab-free COVID-19 RT-PCR test!
The laureates were selected by an international jury of five eminent scientists: Prof. Wagida Anwar (Egypt), Prof. Indrani Karunasagar (India), Dr Constantinos Phanis (Cyprus), Prof. Pathmanathan Umaharan (Trinidad and Tobago) and Prof. Vincent Titanji (Cameroon).
The winners will share a prize totalling $350,000 and each will receive a statuette « Integracion Tribal » by the Equatorial Guinean artist Leandro Mbomio Nsue, as well as a diploma. The award ceremony will take place at the UNESCO Headquarters in Paris on Monday 14 March 2022.