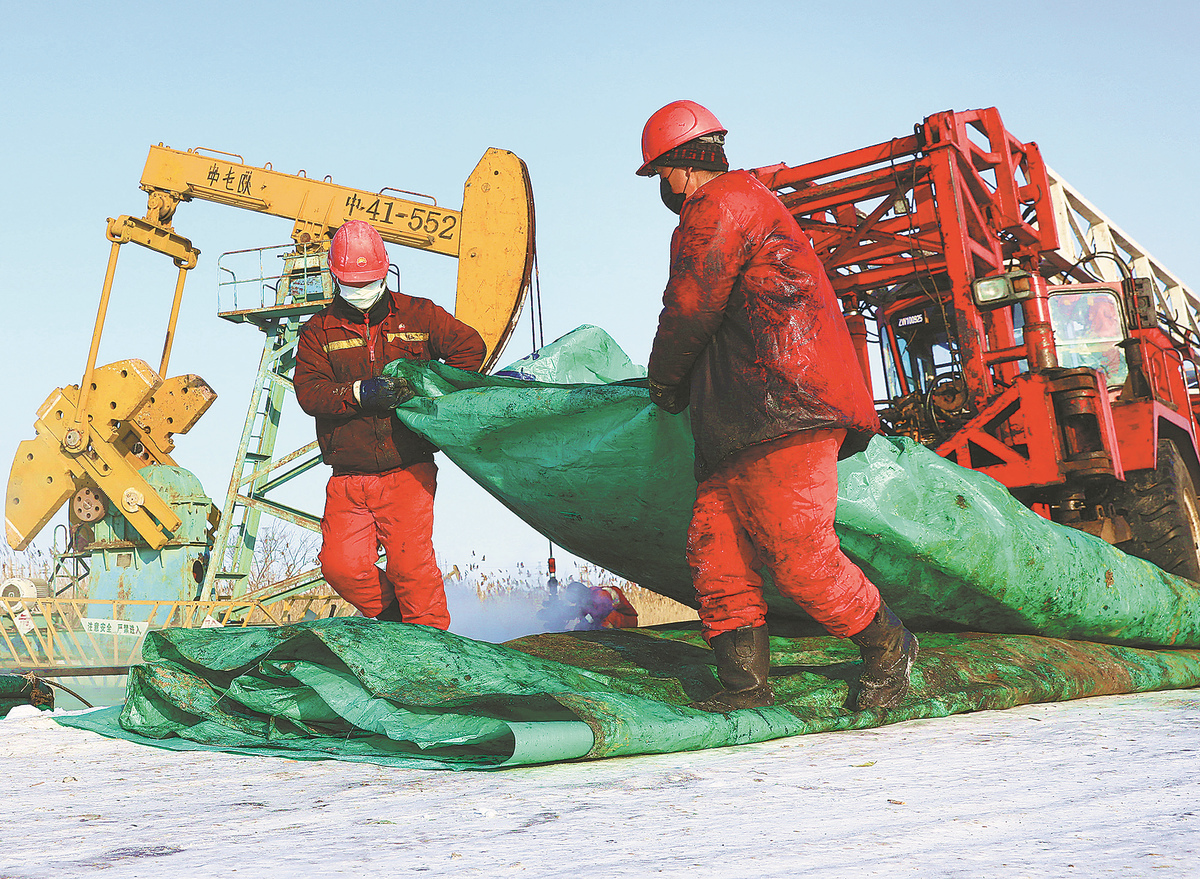 Workers prepare to move to another production site. [Photo provided to CHINA DAILY]
Experts said that by producing some 2.4 billion metric tons of crude oil since 1959 and witnessing the nation's rapid industrialization in past decades, the oilfield has emerged as a pioneer in digital transformation, offering a glimpse of how China's sprawling energy industry is eager to continue innovating in a fast-changing environment.
Li Kai, vice-president of the China Academy of Northeast Revitalization, a think tank, said such progress also shows how Heilongjiang, which is home to old industrial bases such as the oilfield, is aiming for a makeover as the digital economy becomes a new growth engine for the northeastern region.
President Xi Jinping has stressed the need to prioritize independent innovation and foster an environment for innovation to improve China's industrial level and strength as the nation advances a strategy to revitalize the northeast in the new era.
In remarks made during a recent trip to Liaoning province, Xi, who is also general secretary of the Communist Party of China Central Committee, expressed full confidence in and high anticipation for the revitalization of the northeast.
Cheng Jiecheng, an academician at the Chinese Academy of Engineering, said that as the global energy industry faces comprehensive and profound changes, Daqing Oilfield Co is banking on digital transformation to promote management and technological upgrading, not just to meet present needs, but for future development.
Great contribution
As an important oil and gas manufacturer, the company has produced 150 billion cubic meters of natural gas to date, making a great contribution to ensuring China's oil and gas supply security, and supporting development of the national economy in the past 60 years, Cheng added.