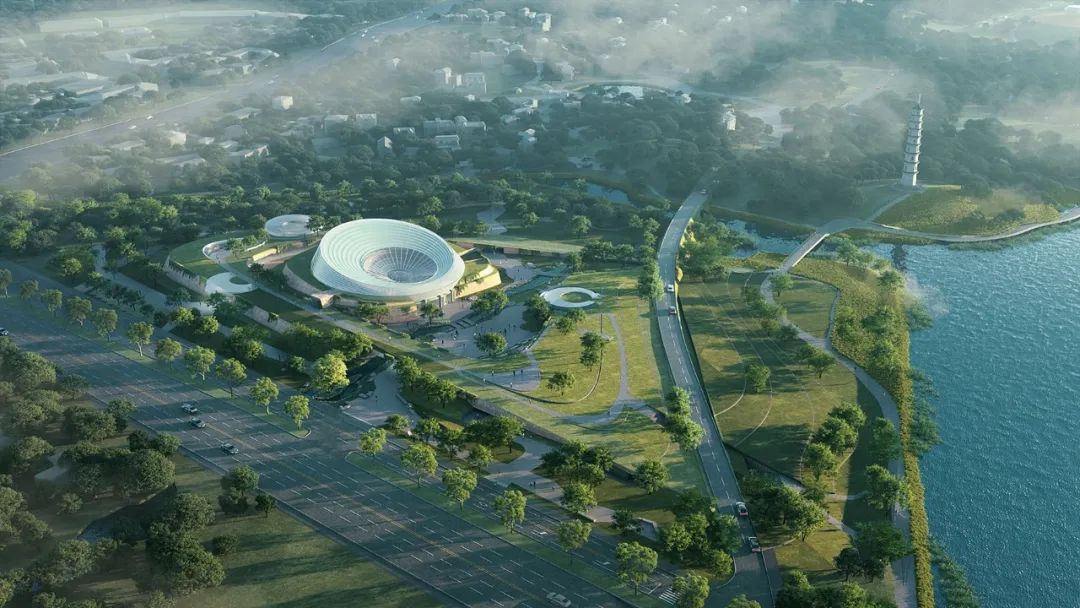 A rendering of the museum for the archaeological site of the Gumie ancient state in Quzhou.
Quzhou city in eastern China's Zhejiang province will build a museum for the archaeological site of the Gumie ancient state, after recently deciding on the building plan.
The ancient state, located where it is now Quzhou city, has a history of over 3,000 years dating back to the Western Zhou dynasty (1046-771 B.C.).
The construction of the museum will be undertaken by CCTN Architectural Design led by Cheng Taining, an academician at the Chinese Academy of Engineering.
According to the building team, the design adapts to the area's mountainous conditions and pays tribute to the ancient civilization that prospered upon mountains, rivers, and rites.
The whole project will cover a land area of about 38,000 square meters, with exhibition pavilions and an archaeological workstation in its north, and an around-the-clock visitor service center and a public parking area in its south.
With a floor area of 20,530 square meters, the museum will take on the shape of jade loops and integrate functions including display, protection, and management.
The three-story museum will include a central hall, exhibition halls on the first two floors, a landscape platform on the second floor, and a cultural creative center with a panaramic view on the third floor.
In addition, a square will be built in front of the main entrance of the museum, where coming-of-age ceremonies and Han costume exhibitions can be held in the future. Transportation facilities connecting the museum with the nearby highway will also be added.
For more information about Gumie, please visit http://qz.china.com.cn/node_1013041.html.