(From Xinhua, English.news.cn, 2010-11-09)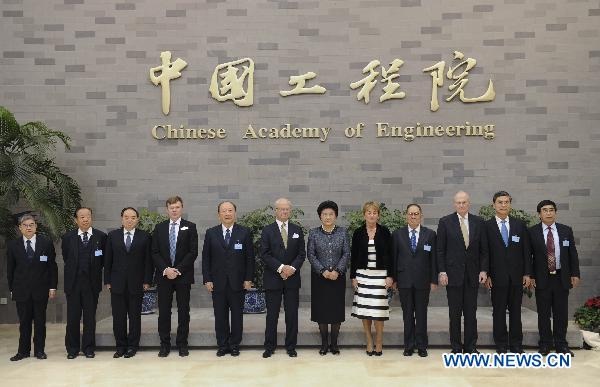 Chinese State Councilor Liu Yandong (6th R) meets with Sweden's King Carl XVI Gustaf (6th L) in Beijing, capital of China, Nov. 9, 2010. (Xinhua/Xie Huanchi)
BEIJING, Nov. 9 (Xinhua) -- Chinese State Councilor Liu Yandong met here Tuesday with visiting Swedish King Carl XVI Gustaf and the delegation of Swedish Royal Academy of Engineering Sciences (IVA), pledging to strengthen cooperation with Sweden in engineering sciences.
China's economic and social development relies more and more on technological innovation, said Liu, adding Chinawould concentrate more on implementing the strategy of developing the country through science and education.
She said the country would try to improve its innovative ability to promote comprehensive, coordinated and sustainable development of its economy and society.
Liu called on IVA and Chinese Academy of Engineering (CAE) to further communication and cooperation, and contribute to the innovation of engineering sciences as well as the friendship between the two peoples.
Gustaf spoke highly of China's achievements in scientific and technological development.
After the meeting, Liu and Gustaf witnessed the signing ceremony of Memorandum of Understanding on Cooperation between IVA and CAE.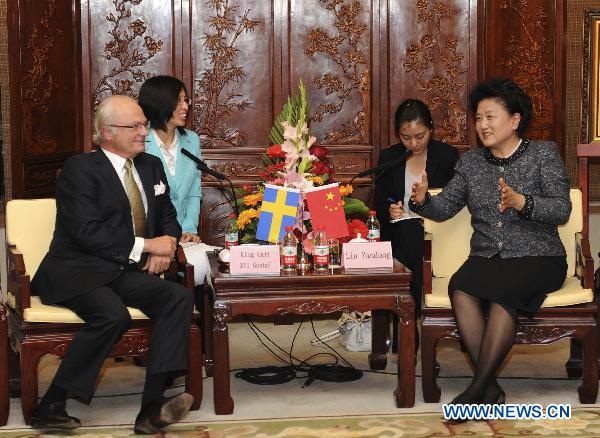 Chinese State Councilor Liu Yandong (R) meets with Sweden's King Carl XVI Gustaf (L) in Beijing, capital of China, Nov. 9, 2010. (Xinhua/Xie Huanchi)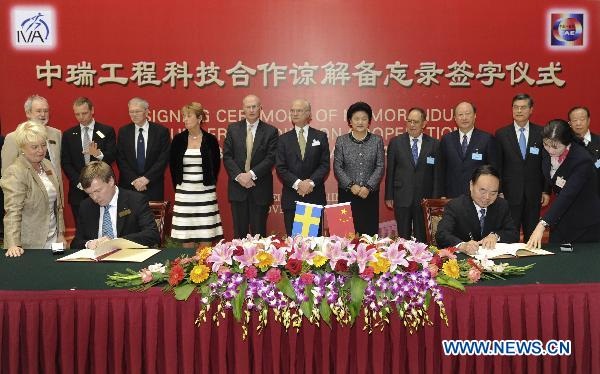 Chinese State Councilor Liu Yandong (5th R Back) and Sweden's King Carl XVI Gustaf (C Back) attend the signing ceremony of a memorandum of understanding on cooperation between the Chinese Academy of Engineering and the Royal Swedish Academy of Engineering Sciences in Beijing, capital of China, Nov. 9, 2010. (Xinhua/Xie Huanchi)