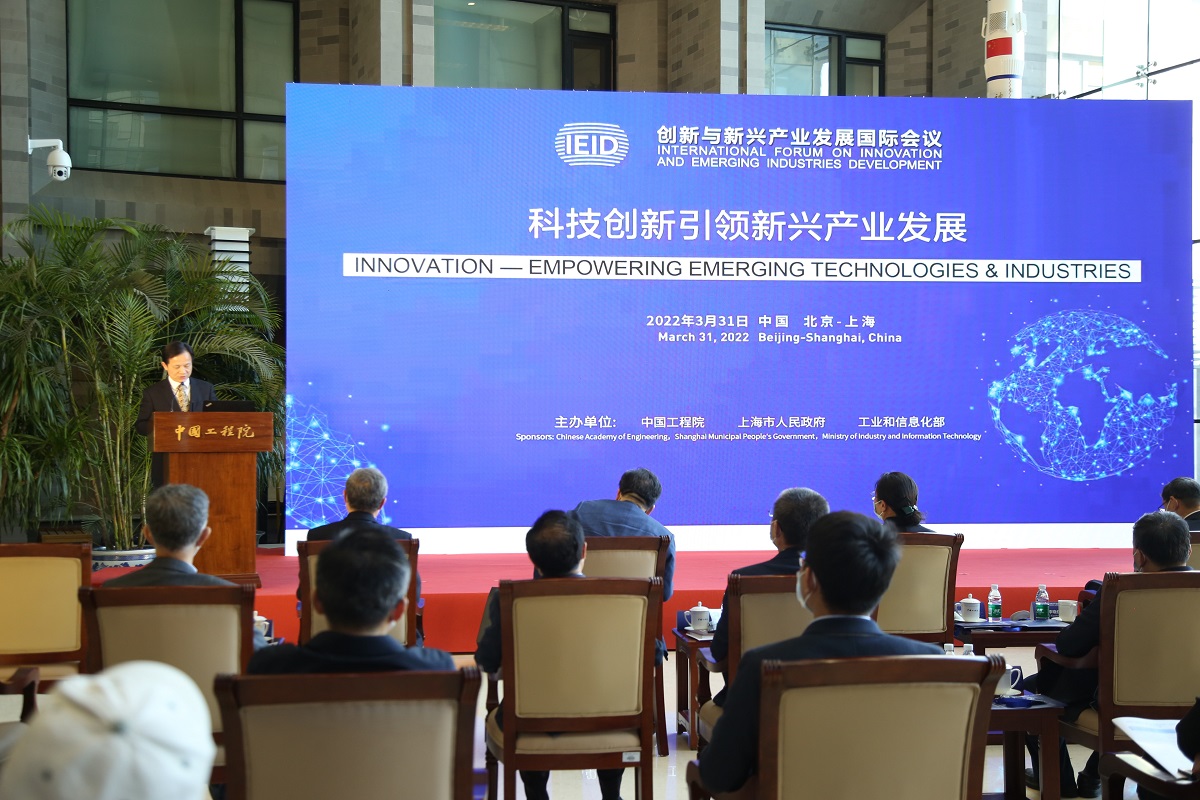 The 6th International Forum on Innovation and Emerging Industries Development (IEID) opened in Beijing and Shanghai on March 31, 2022 with an online-onsite hybrid format.
The event brought together domestic and international experts and scholars, innovative entrepreneurs and government officials for exchanges and discussions on major issues related to technological innovation and emerging industries.
Li Xiaohong, President of the Chinese Academy of Engineering (CAE), Zhang Wei, Vice Mayor of Shanghai, and Xin Guobin, Vice Minister of Industry and Information Technology, addressed the opening ceremony.
The conference also invited top scientists to give keynote speeches including John L. Anderson, President of the US National Academy of Engineering, Johann-Dietrich (Jan) Wörner, President of the German National Academy of Science and Engineering, Nobel Laureate in chemistry Bernard L. Feringa, and Gao Wen, a CAE member and also Director of Pengcheng Laboratory.
In a forum in the afternoon, experts gave academic presentations on a broad range of hot topics in emerging industry development such as low-carbon transformation in the energy sector, intelligent manufacturing, ICs, biomedicine, new materials, modern transportation and innovative design.
This IEID forum also included eight parallel symposiums, with five held earlier for the fields of artificial intelligence technology and industry, ICs, new materials technology and industry, innovative design and digital creativity technology and industry, and modern transportation. The remaining three meetings – on carbon neutrality, intelligent manufacturing and biomedicine – were held along with the IEID.
Industry experts from home and abroad shared their views on innovative technologies in specific industries and challenges in emerging industry development, industrial policy and institutional systems.