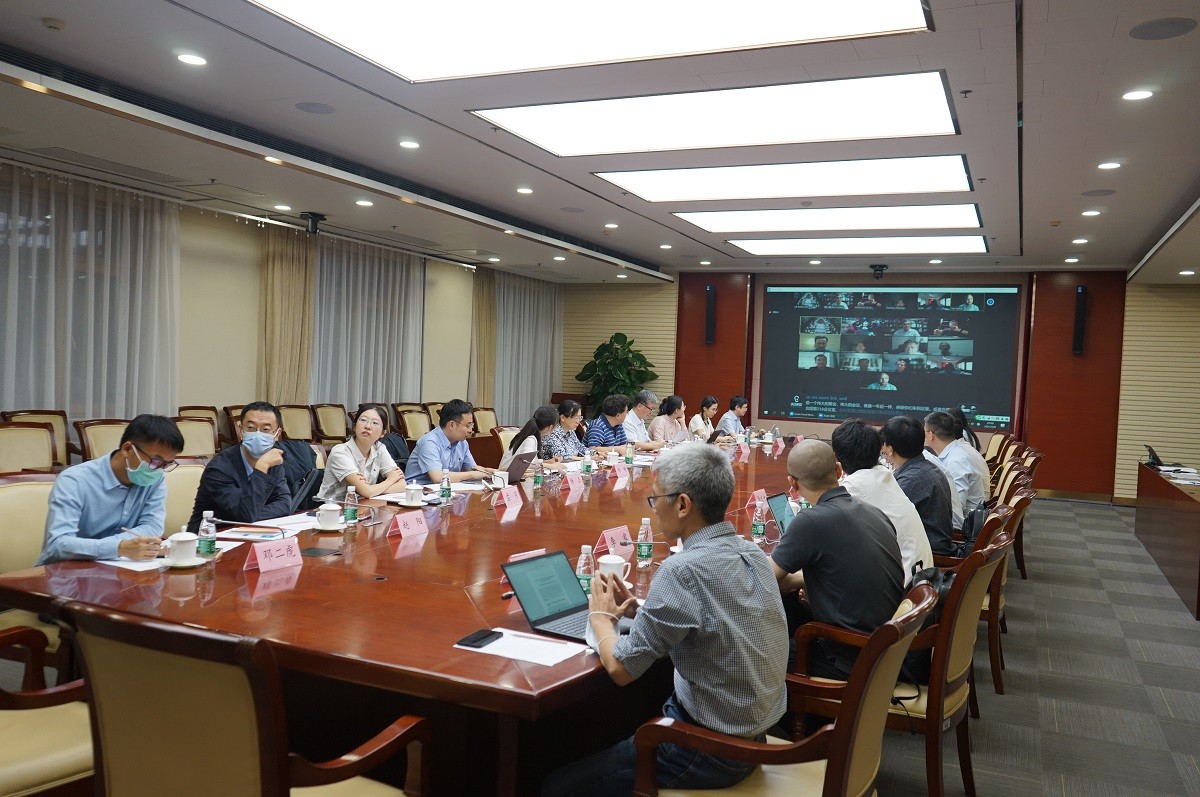 The first session of the third advisory committee for the International Knowledge Centre for Engineering Sciences and Technology (IKCEST) was held in Beijing on the evening of September 8, 2021 in person and via video links. The session was co-chaired by CAE Member Pan Yunhe and Professor Raj Reddy, a Turing Award winner, and joined by members of the third advisory committee. A total of 57 representatives attended the session, including CAE Member Chen Zuoning, Vice President of the CAE and Chair of the Governing Board of IKCEST, representative members of the Governing Board, experts from IKCEST's general and sub-platforms, Tian Qi, Executive Deputy Director of the IKCEST, the IKCEST secretariat and relevant staff from the Department of the International Cooperation at the CAE.
The session adopted the proposed member list and formed the third advisory committee for the IKCEST, listened to the work reports and watched the online demos from the general and sub-platforms, and discussed prioritized areas for IKCEST's future development.
Attending experts expressed their appreciation for the work by IKCEST's general and sub-platforms in the past year, and put forward constructive suggestions after in-depth discussions, including adding more translated languages on the platform, boosting cooperation and operations, highlighting features with a focus on the user experience, and agreeing to make traditional Chinese medicine (TCM) a prioritized area for future development by the IKCEST.