During April 15–16, 2021, the 2021 Green Engineering Education & Future Engineers Forum, sponsored by The Chemical Industry and Engineering Society of China (CIESC) and undertaken by East China University of Science and Technology (ECUST), took place in Shanghai. WANG Sunyu, ICEE Deputy Director & Secretary-general, was invited to deliver a keynote report at the Forum.
Themed "Green-led Innovation and Mission-driven Future", the Forum aimed at discussing how to put higher education in chemical engineering on an international, pluralistic track to meet the requirements for engineering capacity building, so as to strengthen basic research in chemical engineering, facilitate the integration and innovation of chemical engineering and other emerging disciplines, lead the development of the green chemical engineering system, strengthen the cultivation of future-oriented, inter-disciplinary science and technology talent for chemical engineering, and to explore the Chinese model and Chinese experience for creating a global chemical engineering capacity-building system.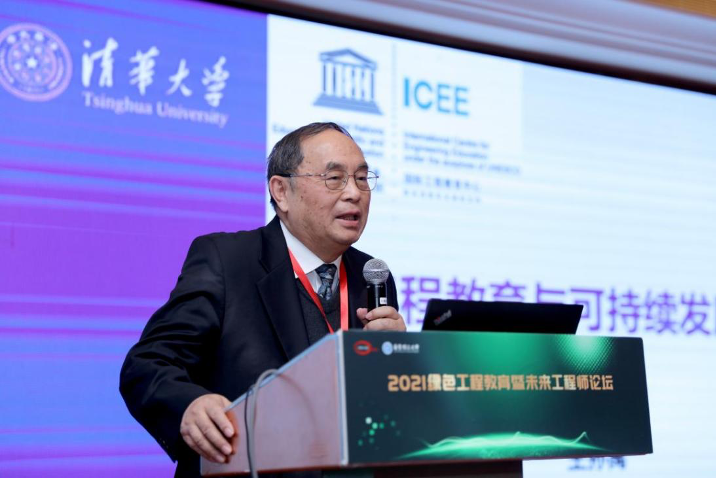 WANG Sunyu Delivering a Keynote Report
During the Forum, WANG Sunyu introduced the "World Engineering Day for Sustainable Development" launched by UNESCO as well as 17 Sustainable Development Goals (SDGs). Then, he laid out Engineering for Sustainable Development, the engineering report jointly published by UNESCO and ICEE. As one of the flagship reports of UNESCO, Engineering for Sustainable Development has sparked widespread attention in the engineering and education communities and will have an important influence on engineering sustainability. Finally, Prof. WANG introduced the status-quo of engineering education certification, revisions to engineering education standards, and certification of engineering qualifications in China, etc.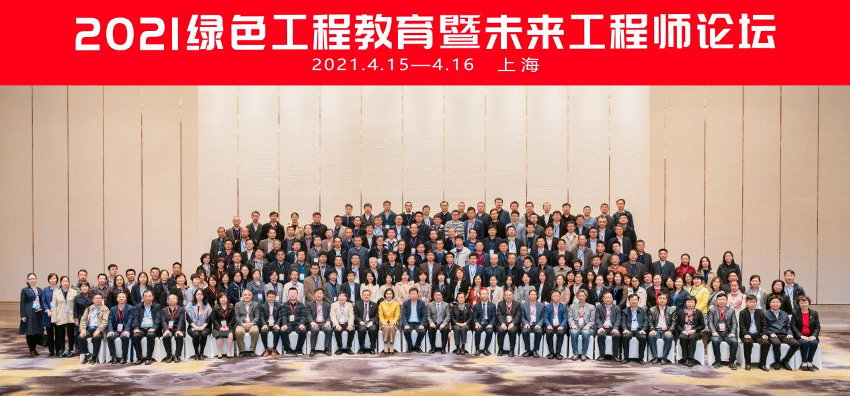 Group Photo
The Forum was guided by the Training and Talent Service Center of China Association for Science and Technology and by the Chinese Society of Engineers, and was co-organized by Tsinghua University, Tianjin University, Zhejiang University, Sichuan University, and SINOPEC Shanghai Research Institute of Petrochemical Technology. The more than 260 attendees present in the Forum included presidents, deans, experts, teachers, and students from relevant universities, scientific research institutions, and delegates from the industry.
(Edited by: GUO Zhe; Reviewed by:XIE Zheping, WANG Sunyu)