On December 9, the 2021 Engineering for Sustainable Development Symposium was held at Tsinghua University both online and offline. Prof. WU Qidi, former Vice Minister of Education, and Director of ICEE moderated the opening ceremony. YANG Bin, Vice President of Tsinghua University and Executive Director of ICEE, TIAN Hongqi, former Vice President of Chinese Academy of Engineering and Vice Chairperson of the Governing Board of ICEE, Shahbaz Khan, Director of the UNESCO Beijing Office, members of the Governing Board and Advisory Board of ICEE, as well as representatives from relevant institutions attended the symposium.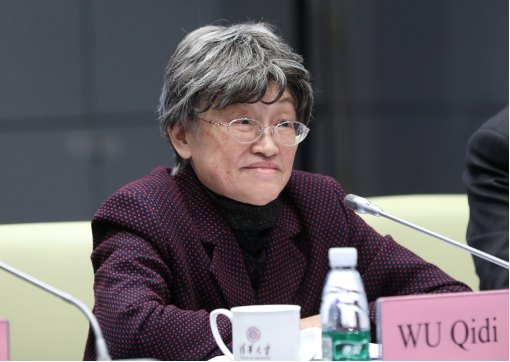 Moderator Prof. WU Qidi
On behalf of Tsinghua University and ICEE, YANG Bin extended his welcome to the speakers and guests. He pointed out that, the UNESCO Engineering Report titled Engineering for Sustainable Development which was jointly published by UNESCO and ICEE, for the first-time links engineering directly and closely to all UN SDGs. He introduced the actions taken by Tsinghua University for promoting sustainable development in terms of talent cultivation, scientific research, social services, international cooperation and exchange, etc., and the results achieved so far. He called on the worldwide engineering education circles to contribute to a more inclusive, resilient and sustainable world.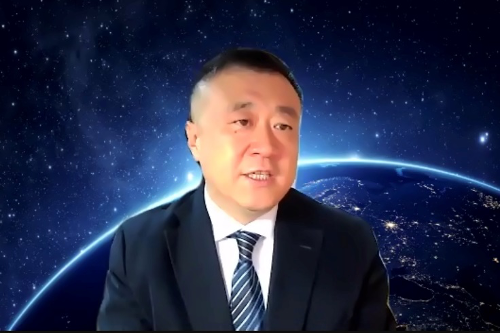 Welcome speech by YANG Bin
TIAN Hongqi addressed in her opening speech that we have been in a critical decade for achieving the UN SDGs 2030. Progress in engineering science and technology is required for sustainable development worldwide. To realize engineering for sustainable development, we should accelerate cultivating engineering science and technology talents and reforming engineering education.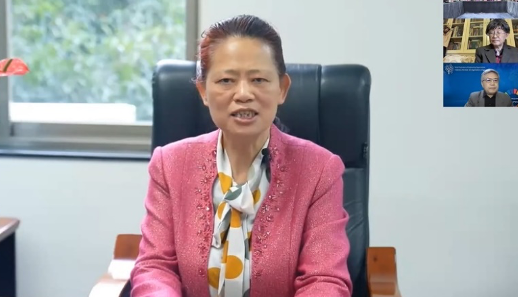 Speech by TIAN Hongqi
Shahbaz Khan spoked on behalf of UNESCO. He expressed respect and gratitude for the achievements made by ICEE in the past year. ICEE has always been committed to advancing engineering industry and achieving the SDGs from the perspective of education. Engineering education is the education for sustainable development. He hoped all sectors of society to strengthen cooperation for improving actual productivity by applying the research outcomes, and hoped the future engineers and engineering education talents to further improve their competencies to reach higher career goals.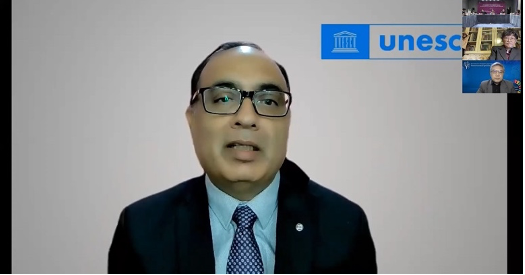 Speech by Shahbaz Khan
Prof. WANG Sunyu, Deputy Executive Director and Secretary General of ICEE and a professor of Tsinghua University, moderated the session of invited speeches. YUAN Si, Executive Director of ICEE and Vice Chairperson of Tsinghua University Council, Elizabeth Taylor, Washington Accord Executive Committee Chair, International Engineering Alliance (IEA) , Marlene Kanga, Past President (2017-2019) of the World Federation of Engineering Organizations (WFEO), Anette Kolmos, Director of Aalborg Centre for Problem Based Learning in Engineering Science and Sustainability (UCPBL), Denmark, GONG Ke, President of WFEO, Peggy OTI-BOATENG, Director of the Division of Science Policy and Capacity Building, UNESCO, and Jesse Zhu, Chair of the Engineering Education Committee, International Council of Academies of Engineering and Technological Sciences (CAETS) and a member of the Canadian Academy of Engineering, gave keynote speeches respectively by focusing on such topics as the cross-regional trends of engineering, revision of IEA GAPC framework, engineering for a more sustainable world, engineering education for the future, engineering for accelerated achievement of SDGs, UNESCO engineering initiative, and postgraduate engineering education for sustainable development.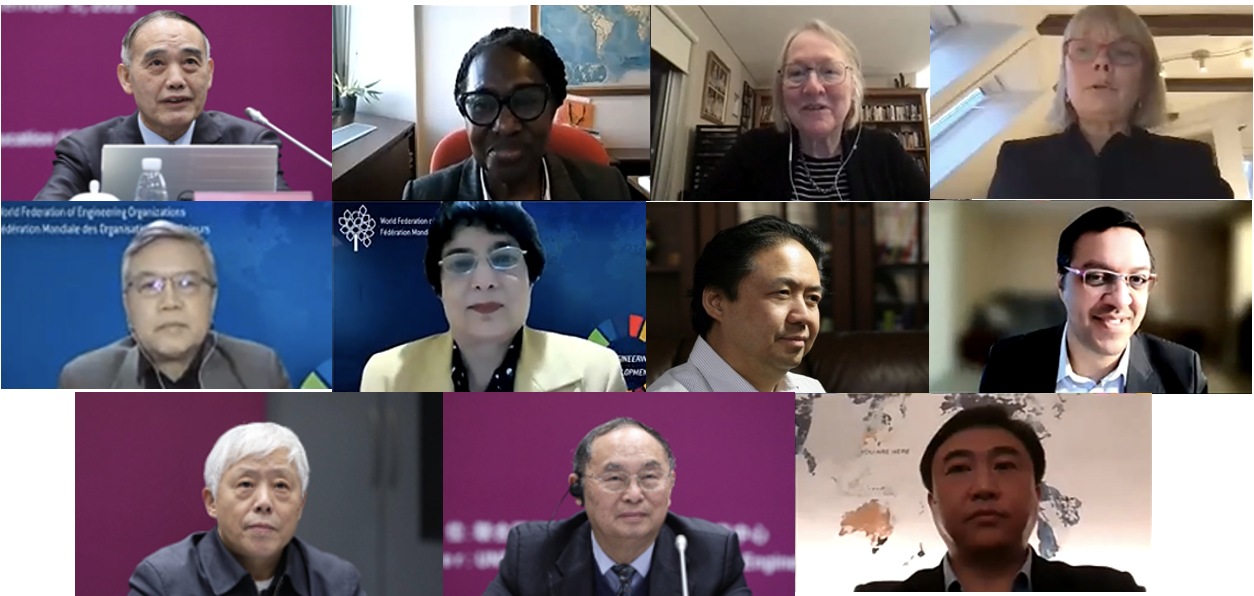 A group photo for keynote speech and discussion
(From left to right: the 1st row: YUAN Si, Peggy OTI-BOATENG, Elizabeth Taylor, Anette Kolmos; the 2nd row: Gong Ke, Marlene Kanga, Jesse Zhu, Yashin Brijmohan; the 3rd row: KANG Jincheng, WANG Sunyu, LIU Binli)
KANG Jincheng, Strategic Expert of ICEE and former Director General of International Cooperation of the Chinese Academy of Engineering, moderated the discussion session. Peggy OTI-BOATENG from UNESCO, Elizabeth Taylor from IEA, Marlene Kanga, Past WFEO President and GONG Ke, President of WFEO, and Yashin Brijmohan, former Vice President of WFEO spoke respectively during the session, emphasizing the importance of engineering education in capacity building. LIU Binli, founder of Beijing Utech Future Intelligence Technology Co., Ltd. (Utech Future) introduced the cultivation model of engineering talents in vocational and technical education of his company.
This symposium was organized by ICEE, co-organized by WFEO and Aalborg UCPBL, and globally live-streamed by Xuetangx.com. Representatives from domestic vocational colleges and schools including YANG Xinbin, Secretary of the Party Committee of Shenzhen Polytechnic, WENG Yu, Dean of the School of Information Engineering, Minzu University of China, YI Zhijun, Secretary of the Party Committee and President of Jiuquan Vocational Technical College, several representative from Liuzhou Vocational & Technical College including JU Hongxia, Vice President, XU Ming, Dean of School of Innovation and Entrepreneurship, and LIU Jing, Head of Division of Teaching Affairs and Practical Training, as well as many experts, scholars and company representatives joined in the meeting, and more than 1300 persons watched the symposium online.
(Edited by: LI Chao, Reviewed by: XU Lihui, QIAO Weifeng, WANG Sunyu)