On April 16, 2022, the inaugural ceremony of UNESCO International Centre for Engineering Education (ICEE) – Fundamental Industry Training Center (iCenter), Tsinghua University iCenter Laboring Techshop was held in Lee Shau Kee Technology Building, Tsinghua University. YANG Bin, Vice President and Provost of Tsinghua University, Executive Director of ICEE, QIAO Weifeng, Assistant to the Secretary General of ICEE attended the ceremony. LI Shuangshou, Director of iCenter,Tsinghua University presided over the conference.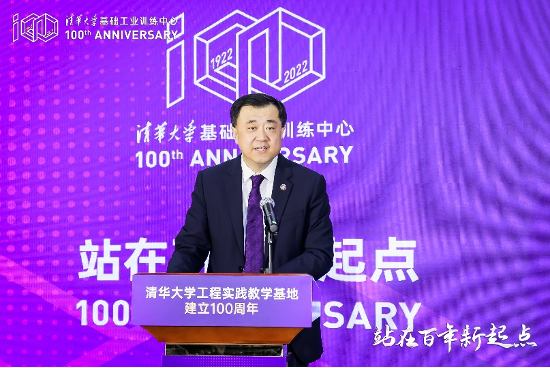 YANG Bin gives a speech
YANG Bin said in his speech that Tsinghua University has always attached great importance to practical teaching, the creation of a labor culture environment and the cultivation of students' practical ability. Tsinghua University has made great efforts to maintain the advocation of the all-around development of moral, intellectual, physical, aesthetics education and labor education and to build itself into a world leading position in talent and innovation through high-quality development. The Laboring Techshop was jointly established by ICEE and iCenter, which focuses on the training of innovative workers in the new era and reflects the banner awareness in the field of engineering practice training. LI Shuangshou made a work report in the theme of "Mission in Mind—A New Starting Point from the Centenary". Combined with the process of industrialization and the development of manufacturing industry in China, LI reviewed the centennial history and a series of important construction achievements of iCenter. QIAO Weifeng introduced the background and future development trends of ICEE-iCenter Laboring Techshop on the topic of "How to Integrate Labor Education into Engineering Practice Teaching under the Background of Paradigm Shift of Engineering Education".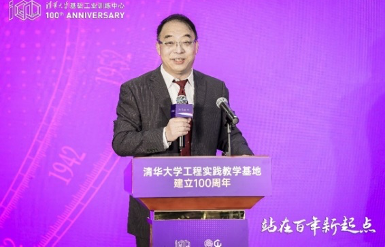 LI Shuangshou gives a speech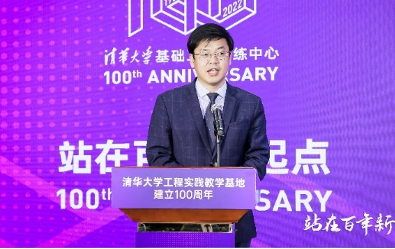 QIAO Weifeng gives a speech
YANG Bin, JIANG Peixue, a Member of Chinese Academy of Sciences, Director of School of Mechanical Engineering, Tsinghua University,LV Zhigang, a Professor of Department of Mechanical Engineering, Tsinghua University, LI Luming, Dean of School of Aerospace Engineering, and Director of Institute of Medical-Engineering Cross, QIAO Weifeng, LI Shuangshou together unveiled for ICEE-iCenter Laboring Techshop, and the Virtual Teaching and Research Section of The Ministry of Education (MOE).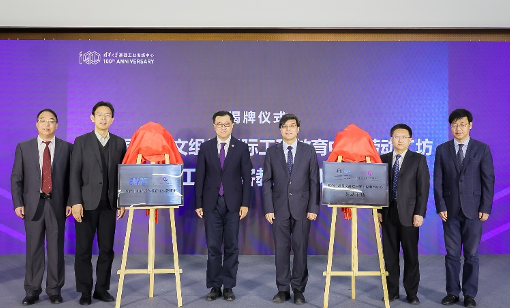 The opening ceremony
Representatives from the Department of Science and Technology of the Higher Education, MOE, and the relevant departments of Tsinghua University, more than 400 members from over 200 universities of the Virtual Teaching and Research Section of Engineering Maker Education of the MOE, staff members of ICEE, retired leaders and staff representatives of iCenter participated in the activity online and onsite. The online live broadcast was watched by more than 100,000 audiences.
(Editing: QIAO Weifeng, LI Chao, Reviewed by XU Lihui, WANG Sunyu)