On September 27, 2022, The Excellent Engineers Summit Forum—Engineers' Education and Evaluation Training Parallel Session organized by the Chinese Society of Academic Degrees and Graduate Education took place in Beijing. Prof. YANG Wei from Zhejiang University, an Academician of the Chinese Academy of Sciences (CAS) and a Foreign Academician of the National Academy of Engineering (US), chaired the forum. Prof. WANG Sunyu, Deputy Executive Director and Secretary General of UNESCO International Centre for Engineering Education (ICEE), was invited to deliver a speech, and Dr. QIAO Weifeng, Assistant Secretary General of ICEE, attended the event. Besides, 52 representatives from universities and enterprises participated in the event either online or onsite.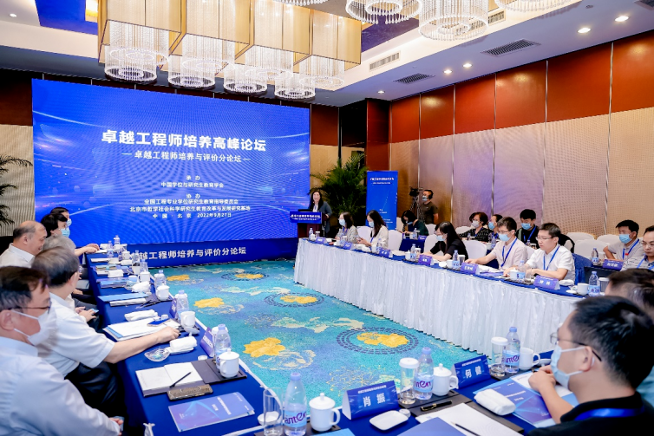 At the meeting
In the first session, four experts were invited to deliver keynote speeches, namely Prof. WANG Sunyu from Tsinghua University, also Deputy Executive Director and Secretary General of ICEE, Prof. WU Xiaolin, President of China University of Petroleum (Beijing), Prof. MA Yonghong from Beihang University. Titled "Global Trends of Higher Engineering Education," Prof. Wang Sunyu started with the development and reform of global engineering education, described the new challenges in engineer education and training, and presented the key points of IEA revisions to its international benchmark on engineering Graduate Attributes and Professional Competencies (GAPC). He also emphasized that engineering education should serve sustainable development, reviewed the cases of postgraduate engineering education in the countries such as Germany, France, and the US, summarized the features of overseas engineering degree education, and put forward recommendations for cultivating excellent engineers.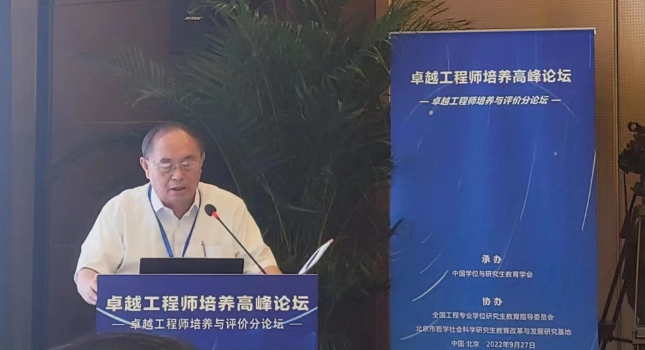 Prof. WANG Sunyu delivers a speech
Experts at the meeting had in-depth discussions on the topics such as the idea of global excellent engineers' education in the new era, innovation in the industry-university collaborative system, and the reform of the program accreditation system. They also exchanged ideas on how to draw on international experience and deepen international cooperation to provide theoretical and practical support for engineering education in the new era.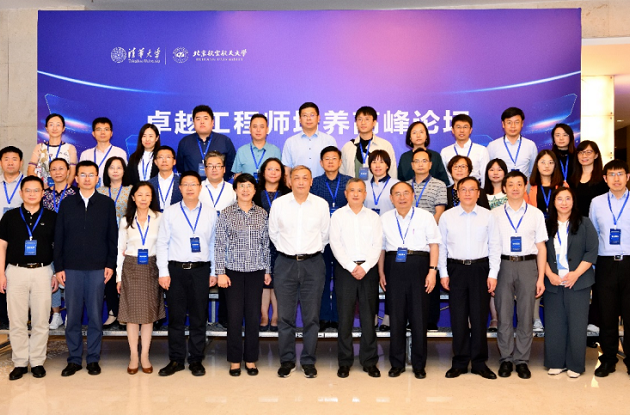 Group photo of the participants in the parallel session
During the forum, the Ministry of Education and the State-owned Assets Supervision and Administration Commission of the State Council (SASAC) jointly organized a conference to promote excellent engineer training. HUAI Jinpeng, Minister of Education, HAO Peng, SASAC Director, and ZHONG Zhihua, Vice President of the Chinese Academy of Engineering, attended and addressed the meeting. 18 universities, the first batch of participants in the National Excellent Engineer Training Program, jointly issued the Beijing Declaration on Excellent Engineer Education and Training.
(Edited by LI Chao; Reviewed by QIAO Weifeng and XU Lihui)