[Editor's note] On December 12, 2022, the Base of Global Leadership Development of ICEE submitted its annual work report of 2022 to ICEE. The report summarizes the work in 2022 from three aspects: the current situation of localized and internationalized talents development, the internationalization of Chinese standards based on international projects, and the positive contributions around the Sustainable Development Goals (SDGs). Besides, the report looks ahead to the forthcoming 2023. This newsletter is a summary of the report.
Jointly established by ICEE and China Harbour Engineering Company Limited (CHEC), the Base of Global Leadership Development, ICEE (the Base) aims to promote engineering education and capacity building under the UN SDGs and build a global community with a shared future with international projects as a carrier and global leadership as a feature by facilitating cross-regional engineering capacity building and development through its major global engineering projects. Established in 1980, CHEC is one of the first batch of window enterprises for international cooperation in China and has witnessed the whole process of China's opening up. As the overseas business development platform of China Communications Construction Company Limited (CCCC), CHEC is committed to exploring overseas market on behalf of CCCC. Based on the strategic positioning of "Four Main Projects and Eight Chains", CHEC focuses its business on eight major fields, including ports, construction, roads and bridges, rails, comprehensive urban development, ecological and environmental protection, pipe networks, green electricity. Besides, in the fields of marine works, dredging and reclamation works, roads and bridges, rail transit, aviation hubs, municipal and environmental protection works, and complete sets of equipment, it has the integrated capability for the whole industrial chain of investment, construction and operation. Since its establishment one year ago, with high-quality construction of projects oriented towards SDGs as its primary task, the Base has implemented the strategy of talent internationalization, recruited and cultivated local talents, conducted the training practice of "CHEC Excellent Engineers", and created a mode of the training and development of engineering technology and management talents based on engineering practice. As a result, it has cultivated a group of engineering talents with international perspectives and the abilities of sustainable development & innovation and cross-cultural communication in an all-round and multi-level way.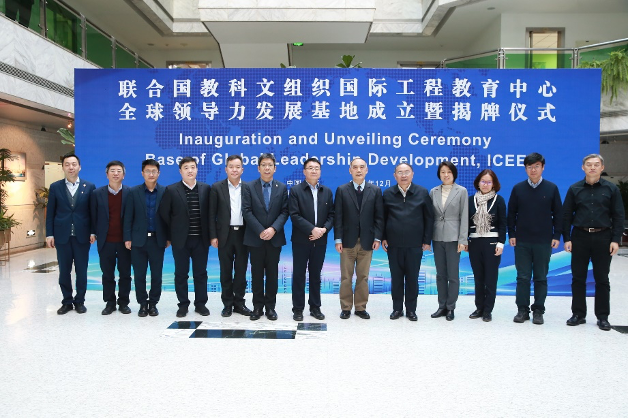 Inauguration and Unveiling Ceremony of the Base
1. Summary and analysis of the current situation of localized and internationalized talents
With 99 branches around the world, CHEC conducts business in more than 100 countries and regions with more than 46,000 employees worldwide, 69% of whom are foreign employees. By the end of November, the hiring proportions of localized and internationalized employees in CHEC overseas offices were as follows: 99% in Hong Kong, 30% in Macao, 70% in Southeast Asia, 73% in South Asia, 81% in the Middle East, 46% in Africa, and 81% in the Americas.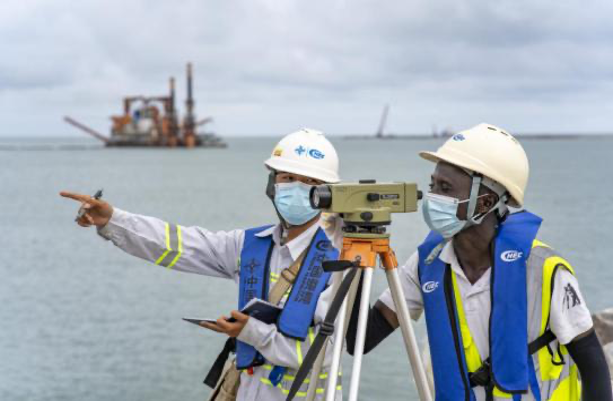 A Chinese master and his foreign apprentice
In 2022, the Base completed 1,742 training sessions for CHEC overseas offices, with 25,000 employees being trained and a coverage rate of 100%. The training is carried out according to the characteristics of local employees in different countries and regions. Specifically, with a relatively high level of education, certain professional skills and management knowledge, and fewer cultural differences in the Asia-Pacific region, the training of employees there focuses on the cultivation of mid-to-high-end local management talents, and fully considers the career development of local employees to train long-term talents for the enterprise in an all-round and follow-up manner. In Hong Kong China, Singapore, Malaysia, and Sri Lanka etc., the training mainly focuses on improving professional abilities and obtaining industry qualification certificates; the employees in economically backward Africa are not well educated, most of whom have not received formal vocational education and training and very short of basic skills, so the training in countries such as Cameroon, Nigeria and South Sudan is mainly about professional skills, in conjunction with the industrial development plan of the host countries, relying on the projects under construction by CHEC to actively promote the training of mid-to-senior-level talents in the fields of port, airport and highway operation; the employees in the Americas have certain basic skills, but their skill levels, employment systems, legal systems and cultural habits differ greatly from those in China, so CHEC implements an all-round and multi-level talent training model, focusing on the training of mid-to-high-end management talents as well as that of labour skills for lower-level personnel. Specifically, the training in countries such as Colombia and Jamaica mainly takes the form of skills training, job practice, culture concept and language training, and the publicity of related systems and procedures, etc.
2. Internationalization of Chinese standards based on international projects
With the goal of high standards, sustainability and benefiting people's livelihood, CHEC actively promotes Chinese standards to go global while boosting "hardware connectivity" in infrastructure, and quickly helps host countries to improve their technical levels of the industry through the translation and replication of experience. Remarkable results have been achieved in major transportation projects such as the East Coast Rail Link (ECRL) project in Malaysia, the Lancang-Mekong Cooperation, the Third Niger Bridge project aided by the Chinese government, and the Phase 1 of the Deepwater Port Project in Kribi, Cameroon. Those have not only raised the standard system of infrastructure construction in host countries, but also promoted local economic development and improved the living conditions of local residents, thus providing an enabling environment for the long-term, sustainable training of high-level engineering and technical talents.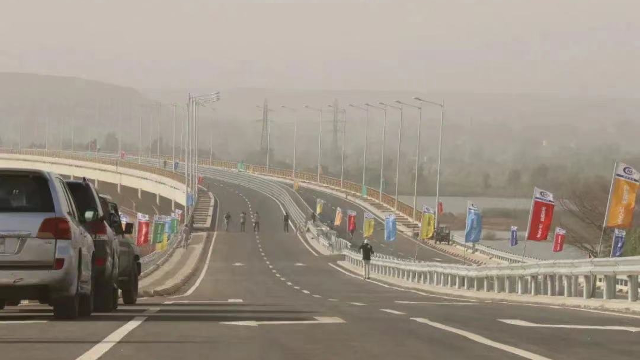 The Niger Third Bridge, the highest-grade bridge across the river in Niger, built entirely on the Chinese standards
Therefore, more and more countries begin to accept Chinese standards, and more and more projects that adopt Chinese standards are taking root overseas. These projects not only boost the economic growth of host countries, but also spread Chinese technologies, management philosophy, and training methods for engineering and construction talents there, thus benefiting them in the long run.
3. Positive contributions around the SDGs
The Base is committed to creating a fair and just employment environment, and strives to eliminate the negative impact of race, ethnicity, gender and religious belief on employment, with particular emphasis on promoting female employment. At present, CHEC has 353 foreign female employees, accounting for about 8% of its foreign employees. With an average age of 32, its female employees play a role in key positions in the international infrastructure sector.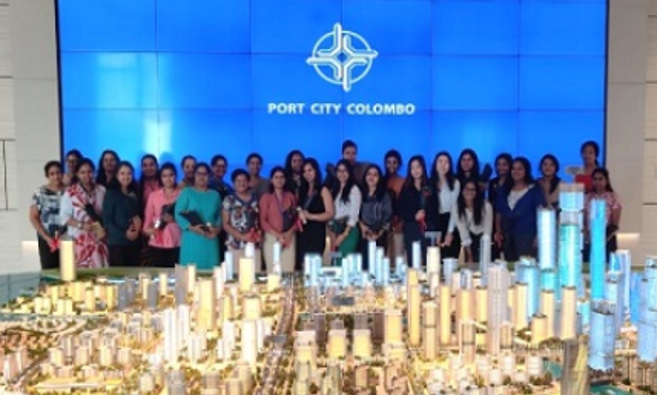 Promoting female employment: A group photo of some female employees in the Americas
In 2023, the Base will focus on three major tasks, i.e. building a platform to promote cooperation among enterprises, universities, and research institutes, training and application of international engineering talents based on engineering practice, and strengthening international cooperation and exchanges, so as to cultivate more high-quality engineering talents to promote the sustainable development of global engineering, and jointly tackle future challenges facing mankind.
(Edited by SHEN Ye, LI Chao; Reviewed by XU L