Editor's Note: On December 28, 2022, the ICEE Base of Future Science and Technology Education submitted its 2022 annual work report to ICEE. The report reviewed the work in 2022 from three aspects, namely, the High-level Talent Career Advancement Training Program, the Global Chinese University Students Data Application Innovation Competition, and other work on sustainable development, and looked ahead to the work in 2023. This newsletter is the summary of the report.
In January 2022, the ICEE Base of Future Science and Technology Education (the Base) was unveiled. In 2019, ICEE and Huahe Culture jointly established the ICEE-Huahe STEAM Education Research Base to boost the teaching practice of international engineering education for young people at home and abroad. In order to meet the needs of rapid development of the Base and give full play to its advantages, the ICEE-Huahe STEAM Education Research Base was officially renamed as the ICEE Base of Future Science and Technology Education. The Base was jointly established by ICEE, Huahe Culture and Beijing Utech Future Smart Technology Co., Ltd. (Utech Future). Established in 2013, Utech Future is a new-generation enterprise dually-driven by "smart technology + big data service", and is committed to promoting the intelligent development of China's industries through smart technology innovation.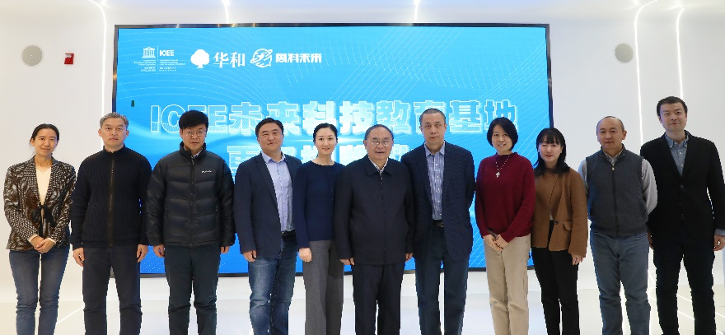 Opening Ceremony of the Base
1. High-level Talent Career Advancement Training Program
This training program is designed mainly for undergraduate and graduate students who are nearing graduation or have already graduated. Over a period of one to three months, students can get the work experience of studying and training in professional non-profit organizations, and fully improve their professional skills. According to their interests and specialties, the students have the opportunity to practice in computer technology, artificial intelligence (AI), big data, instructional product design, convergence media, and educational policy research, etc. Practical training positions include a product manager, front-end and back-end development engineer, database administrator, data analyst, data mining engineer, AI data annotation engineer, AI product development engineer, policy researcher, new media operator, content operator, as well as instructional and research product designer.
A one-to-one tutor system is adopted in the program. Tutors communicate with students on a regular basis, so as to ensure that each student can get guidance and help from his or her tutor in various aspects, from work content to career planning. By October 2021, the tutor team has grown to about 20 people. All tutors are product-line leaders and senior industry experts from the Base and cooperative institutions, and have graduated from first-class universities at home and abroad such as Tsinghua University, Harvard University and the University of Toronto, etc.
By the end of 2022, a total of 193 trainees have completed the training program, and 25 are being trained. Among them, there are 142 female trainees, accounting for 65.2% of the total (including those who completed the program and are being trained). The majority of trainees are juniors, accounting for 46.8% of the total, followed by sophomores and seniors, accounting for 21.1% and 11.5%, respectively. 41.28% of the students participating in the training program are studying at overseas universities. Applauded by students, the program witnesses increasing applicants.
2. Global Chinese University Students Data Application Innovation Competition
2.1 Overview of GUDC
The Global Chinese University Students Data Application Innovation Competition (GUDC) is guided academically by ICEE, the Future Educational Equipment Branch of China Educational Equipment Industry Association and the Maker Education Professional Committee of China Association for Educational Technology. The first competition was named as Changan Auto Cup.
Themed by autonomous driving, this GUDC focused on multi-dimensional data like the surrounding environment information of a moving vehicle and the state of the vehicle itself. The contestants needed to make full use of technologies including big data and data visualization to explore risk assessment issues in different driving scenarios. All the data used in this competition were from desensitized experimental data collected by Changan Auto in the real environment. Such a large amount of high-quality data is rare in similar competitions in China.
The preparation for the GUDC started from the first half of 2022 and it was officially launched in September. More than 500 outstanding teams from 138 prestigious universities at home and abroad participated in the competition, and a number of young engineers with great potential in data application emerged. The final was held online from December 10 to 11. Through project elaboration, on-site defense and other processes, the teams that entered the final fully demonstrated the professional ability and innovative thinking in data application of young Chinese students around the world. The Chongqing University team won the championship, while the gold medals went to the Tsinghua University and Southwest Jiaotong University teams.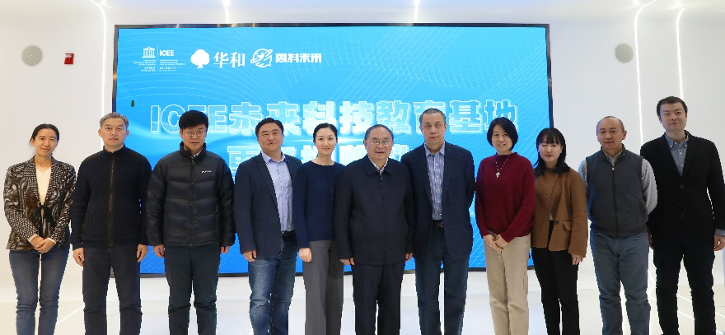 A Group Photo of the Final Competition
2.2 Gains and Enlightenment
Social economy cannot be divorced from the stable development of real economy and the promotion of innovative digital technology. The digital and intelligent transformation and upgrading of industry will be an inevitable trend of China's long-term development in the future. In this competition, the Base deeply cooperated with Changan Auto, a leading enterprise in the automobile industry. From an international perspective, they focused on cutting-edge data analysis and application innovation, facilitated the academic exchanges, talent training, technological development as well as cross-border application and integration in the fields of data science and artificial intelligence, and jointly created a talent exchange platform and an ecosystem of industry-education integration.
3. Other Work on Sustainable Development
3.1 Attending Various Academic Conferences and Exhibitions
In 2022, the Base was invited to participate in the meetings on international engineering education such as the 2022 Academic Forum on Engineering Education and Engineering Culture, and exchanged and shared the experiences on the implementation of engineering education projects in China with engineering experts and scholars around the world.
In addition, the Base also displayed the products, curricula and solutions in industry-education integration at professional education exhibitions such as the 57th Higher Education Expo China and the Sino-German EducationPlus 2022 Exhibition.
3.2 Publication of Data Annotation Applications
Under the academic guidance of ICEE, the Data Annotation Applications, jointly compiled by the Base and Utech Future Industrial Research Institute, was published in June, 2022.
As a professional textbook for training practical AI data annotation engineers, the book applies to learners aged 16-22 who are interested in AI data annotation, and can be used as a textbook in vocational colleges for training applied talents majored in data annotation. Based on real demand of the data annotation industry, this book integrates the theoretical knowledge of the data annotation discipline, professional teaching experience of university teachers and practical experience of data annotation engineers.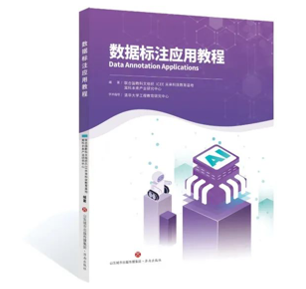 The Data Annotation Applications was published
In 2023, the Base will continue to adhere to ICEE's mission and philosophy, focus on the High-level Talent Career Advancement Training Program, GUDC and the system-wide solution to the development of vocational and technical education institutions (in engineering education), and deliver solid outcomes in all areas of our work by promoting sustainable development and developing engineering education and vocational education.
(Edited by: SHEN Ye, LI Chao; Reviewed by: XU Lihui)